March 30th Spring Training
The Merrimack is ice free. It is time to prepare for racing. There was bright sunshine but there was a strong very cold wind until we reached the "Narrows" a sheltered portion of the river up by the power lines.
We had 7 boys and 6 girls boats on the river for about 120 athletes. That means 10% of the school was on the Merrimack.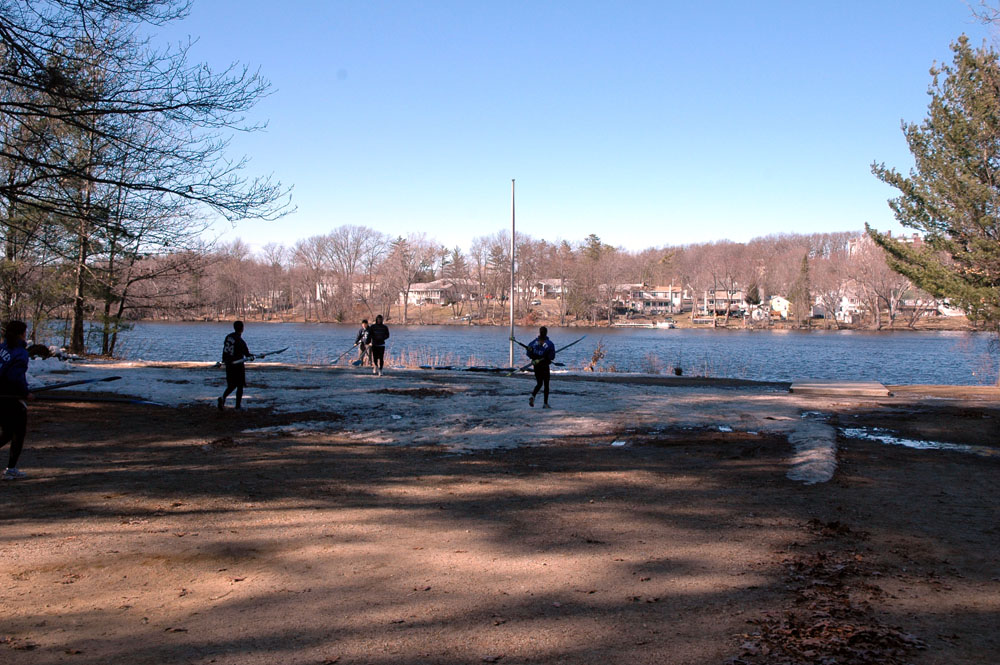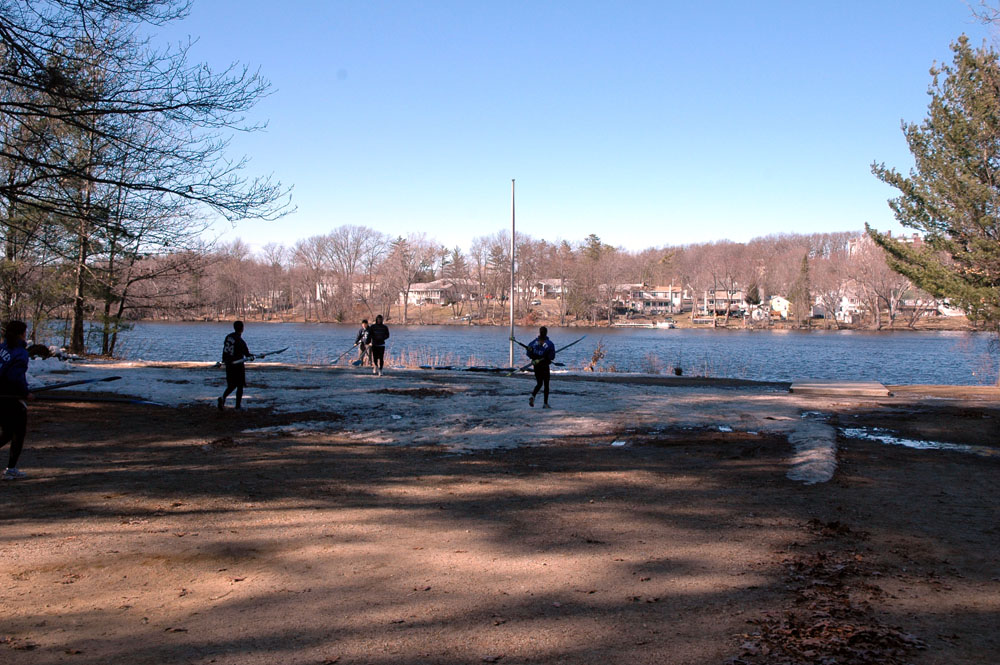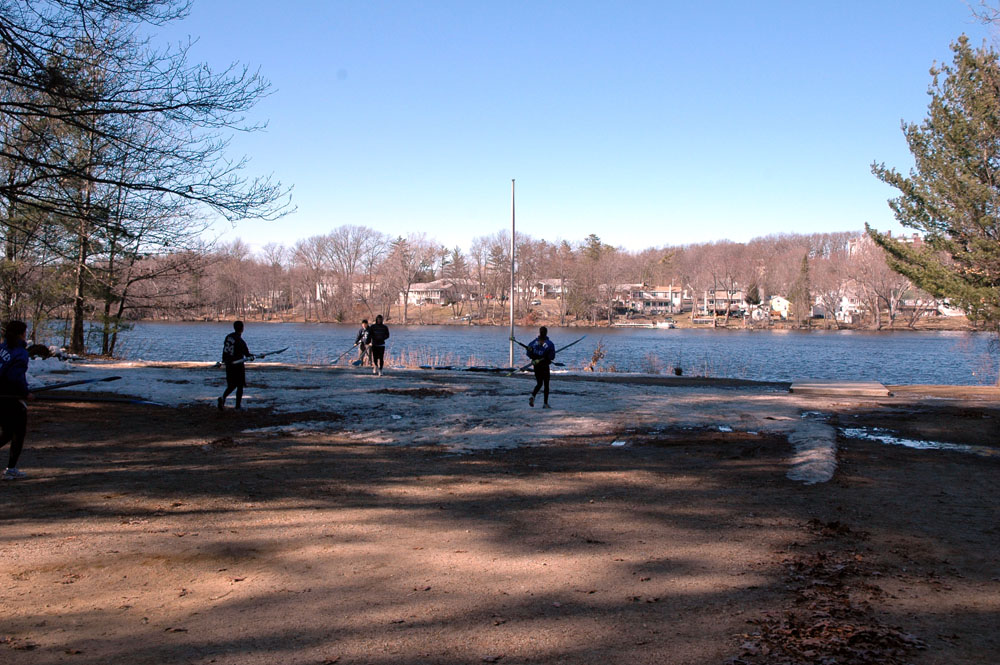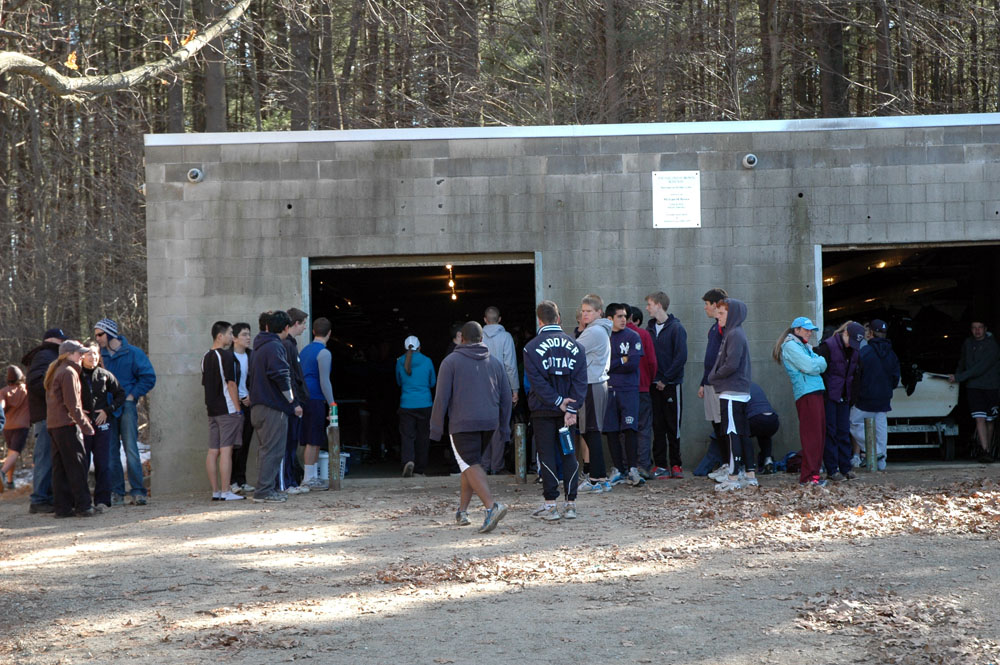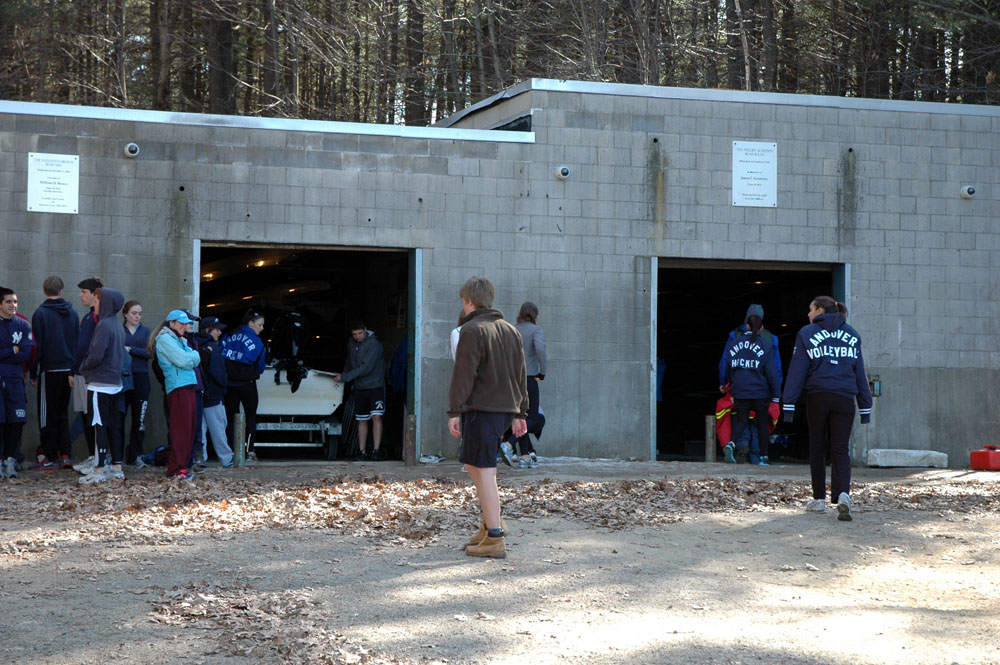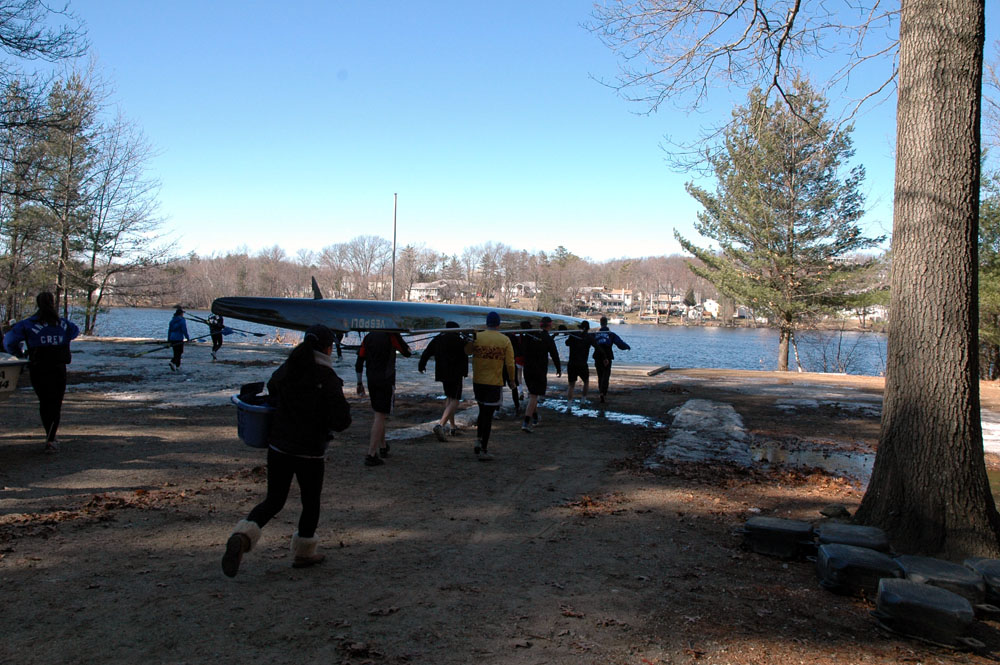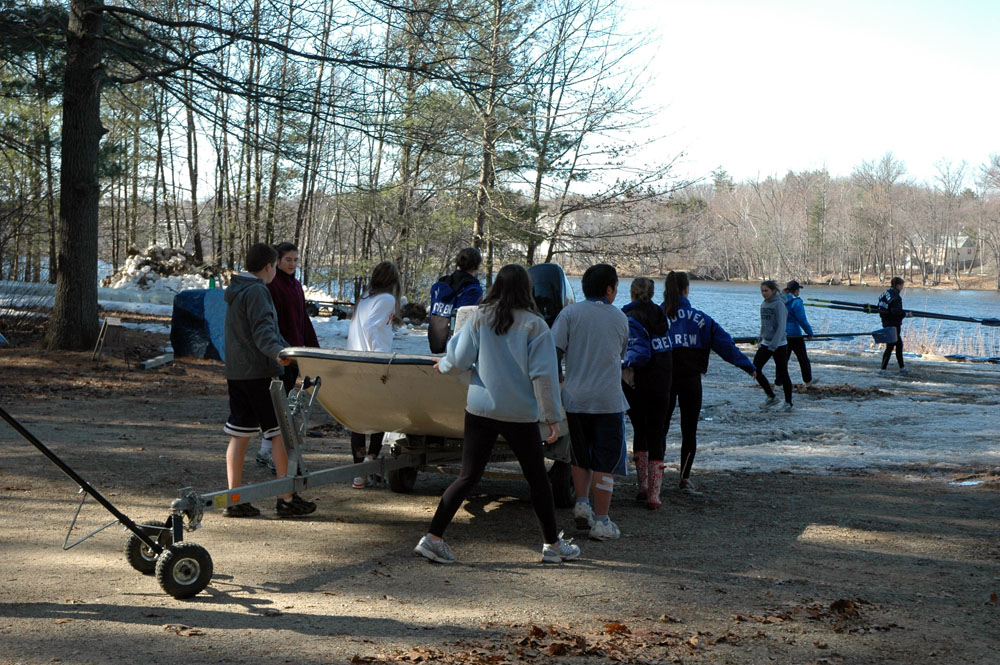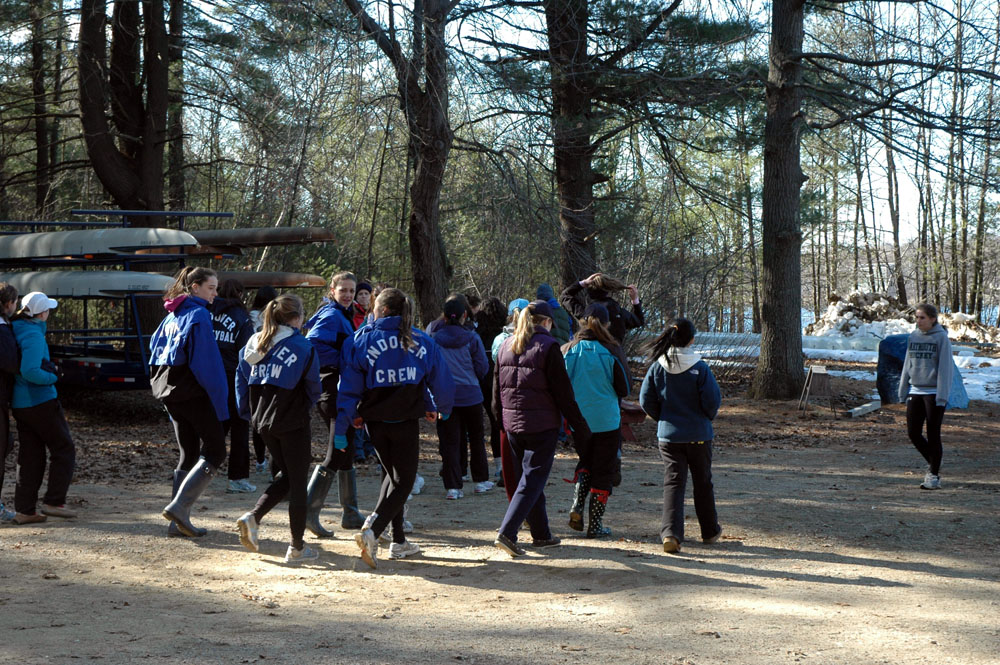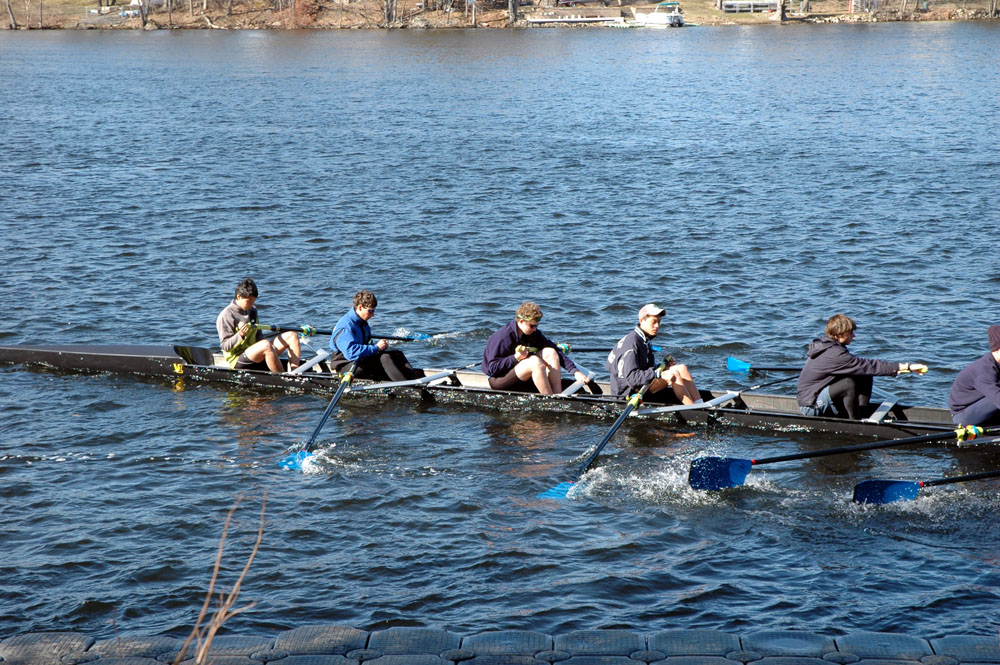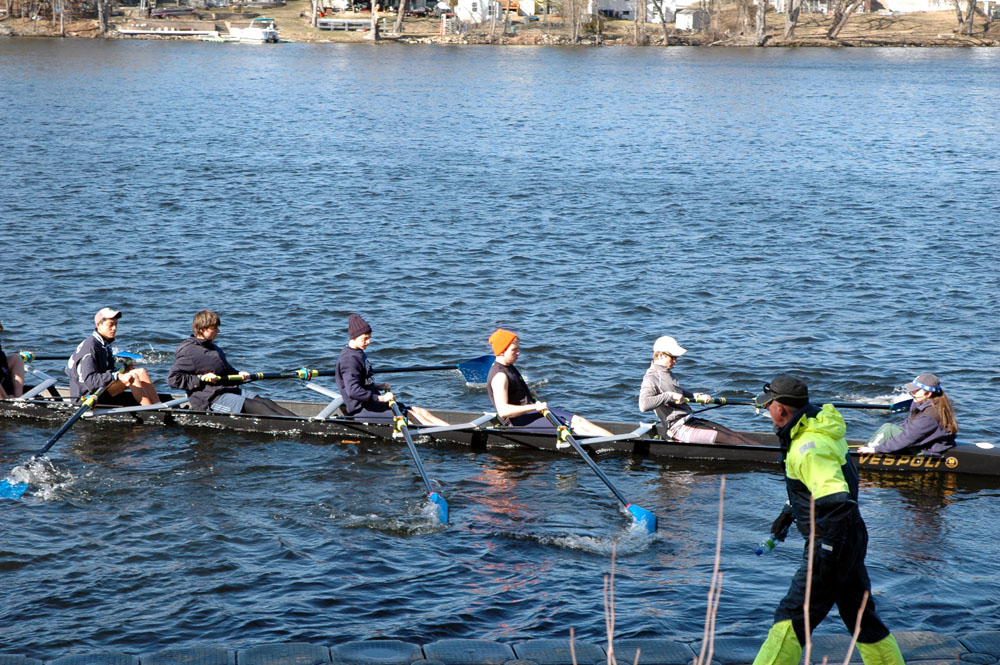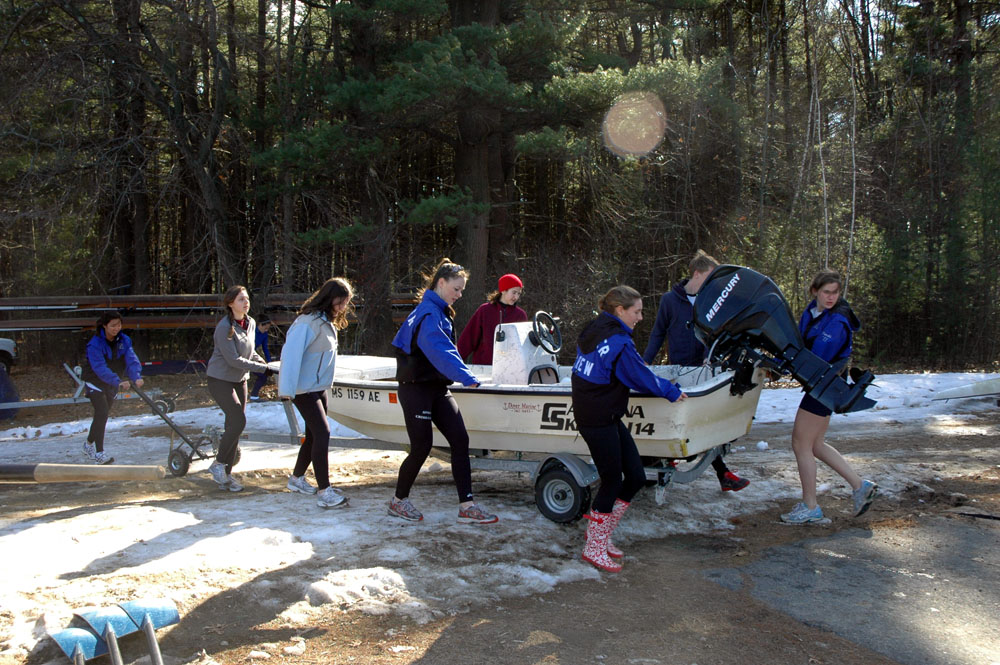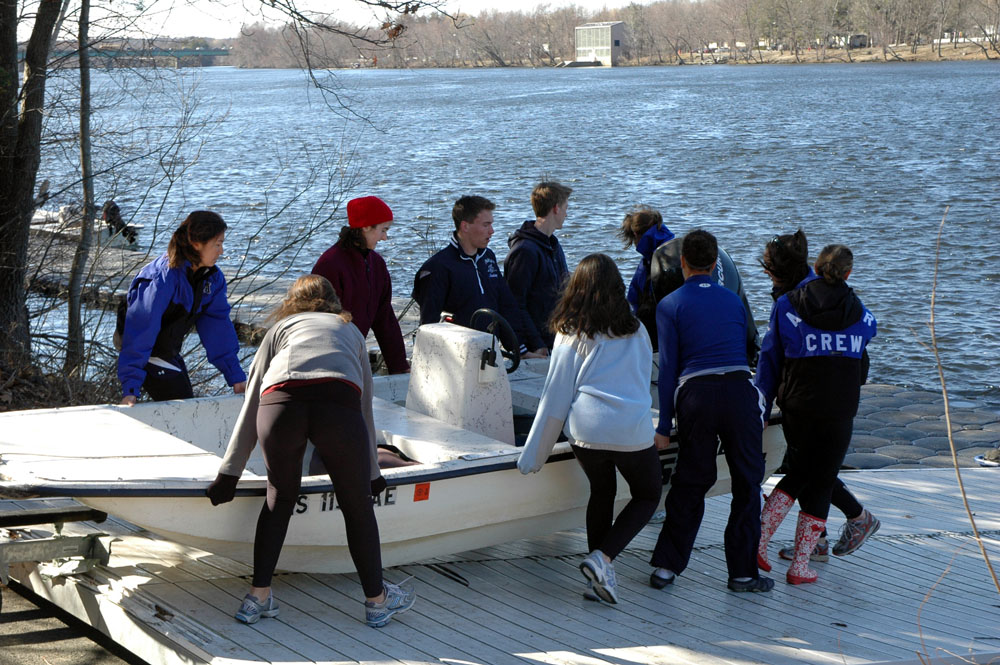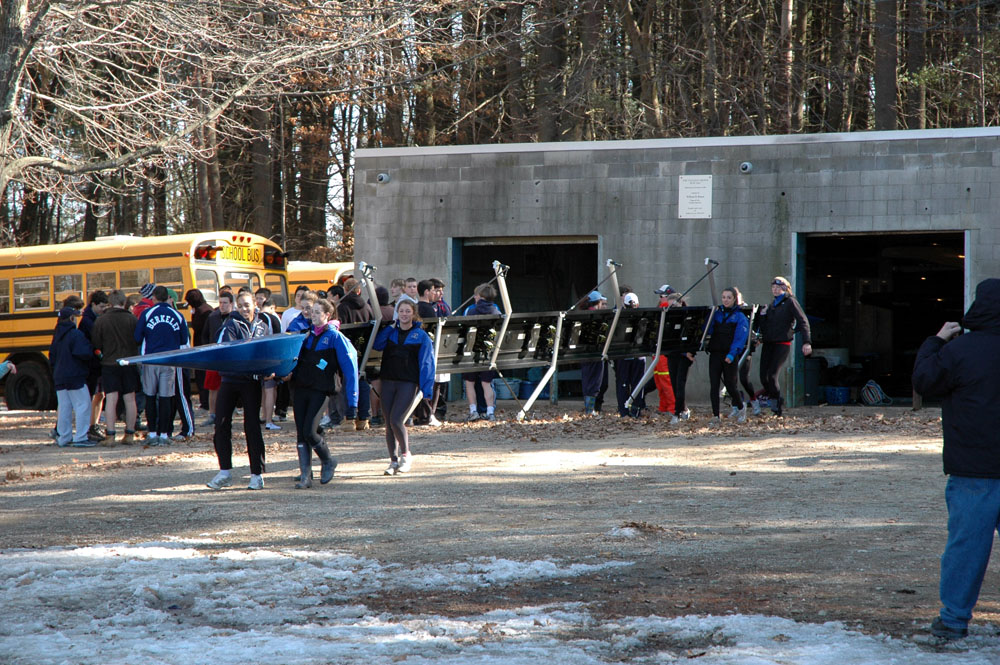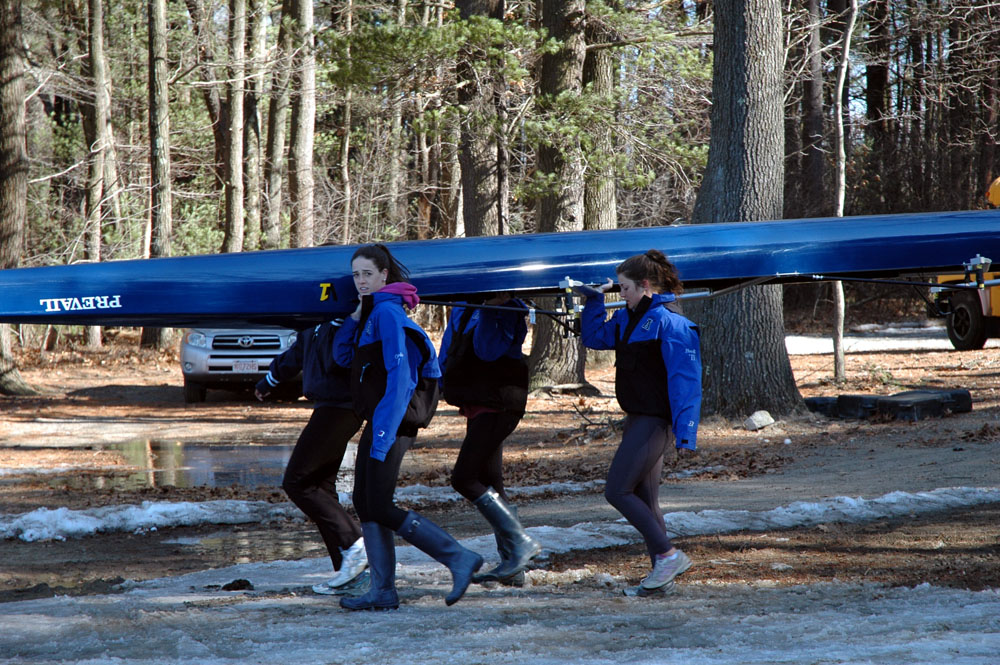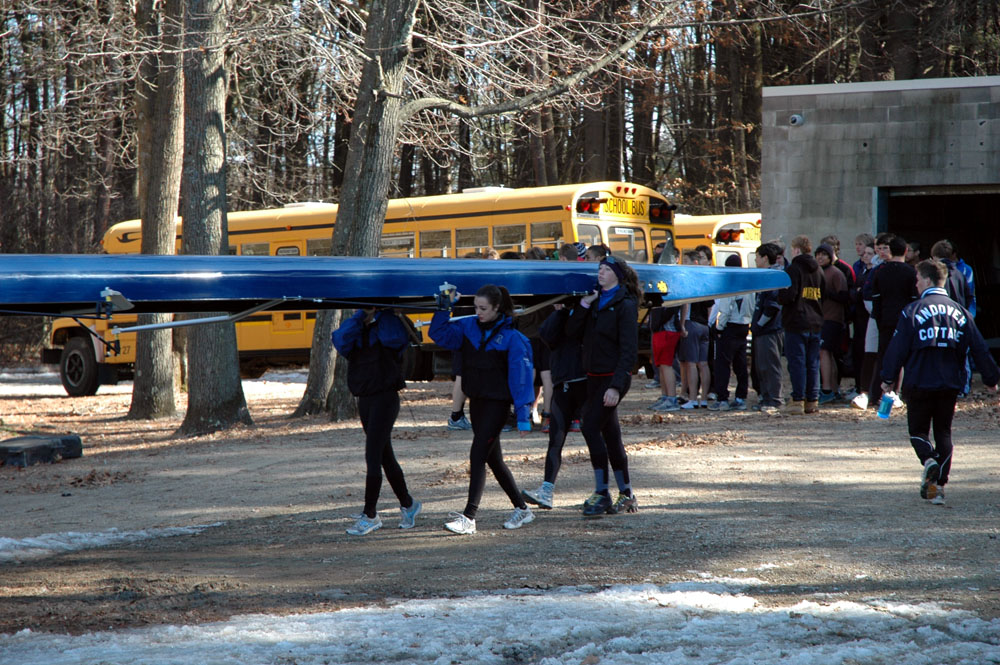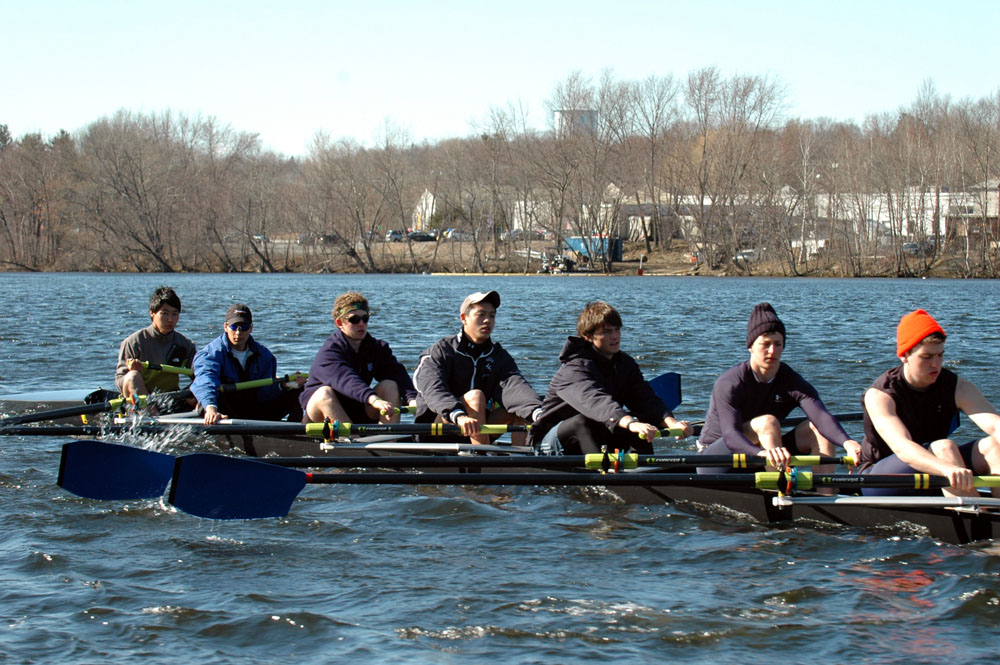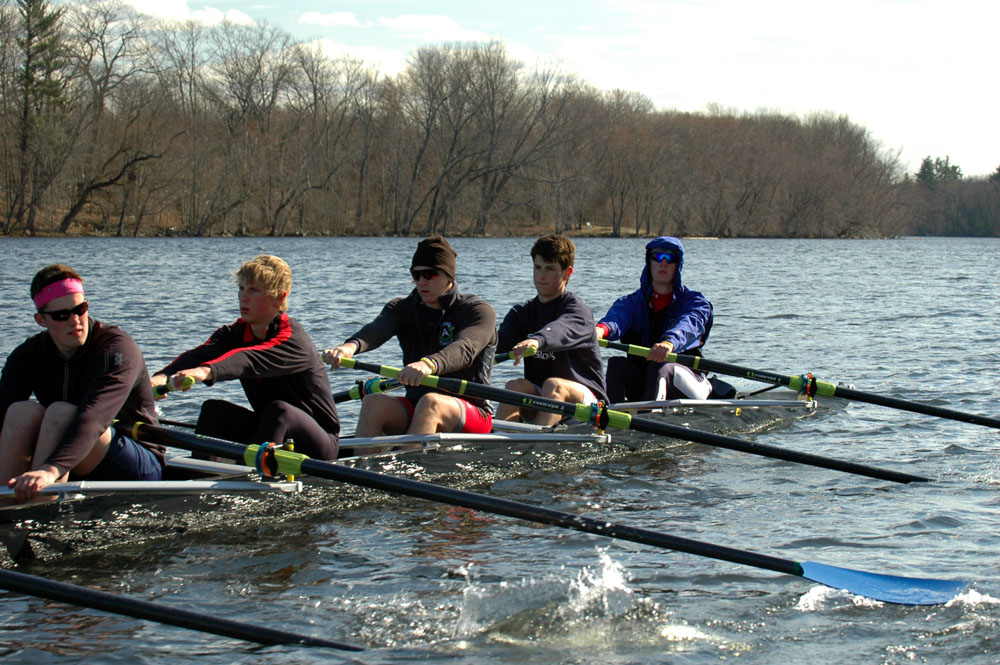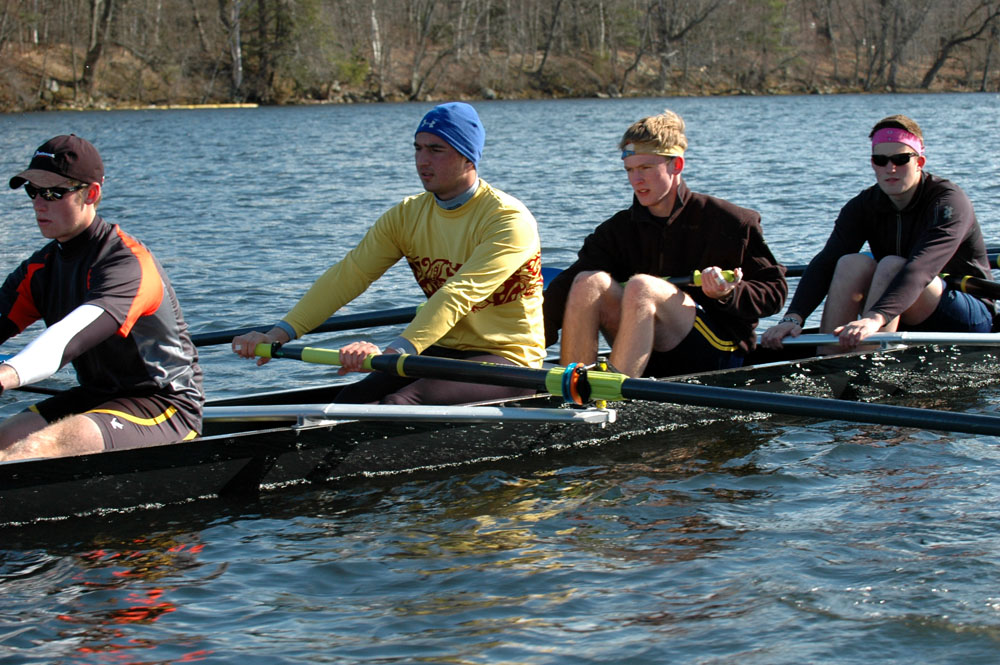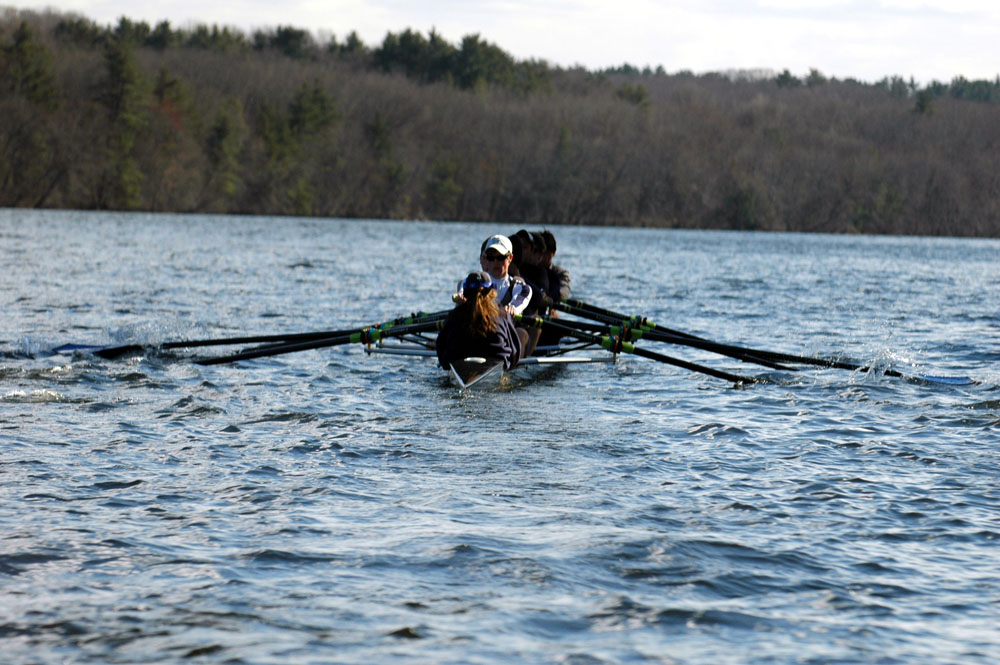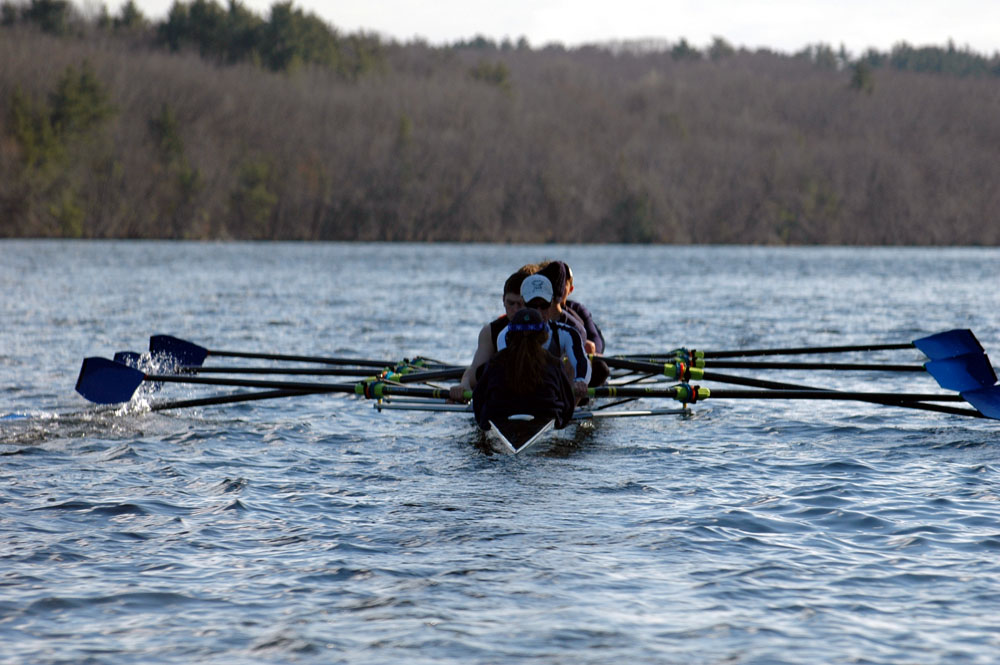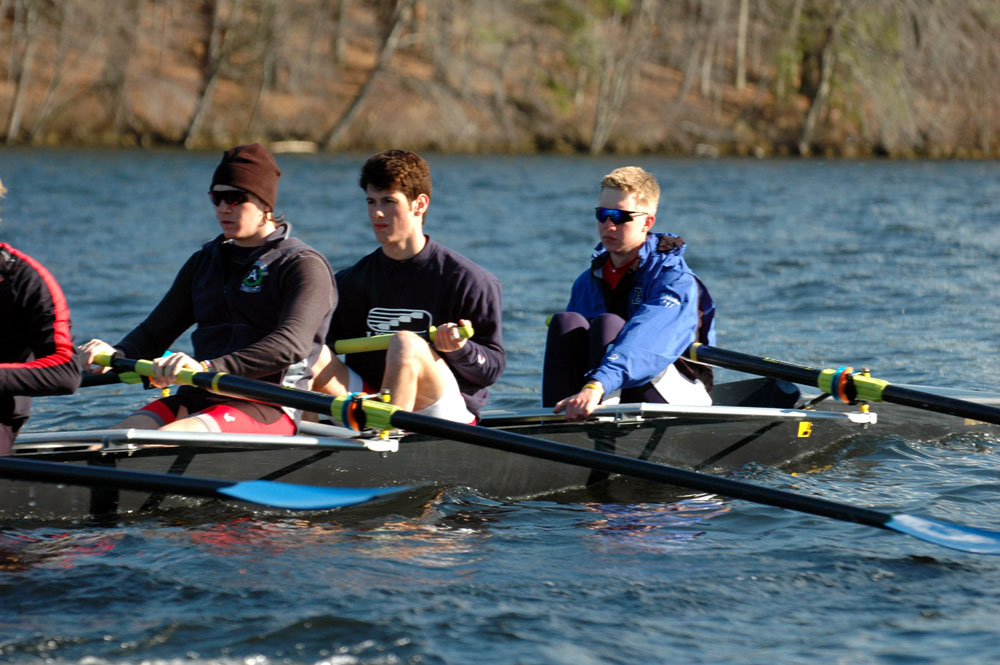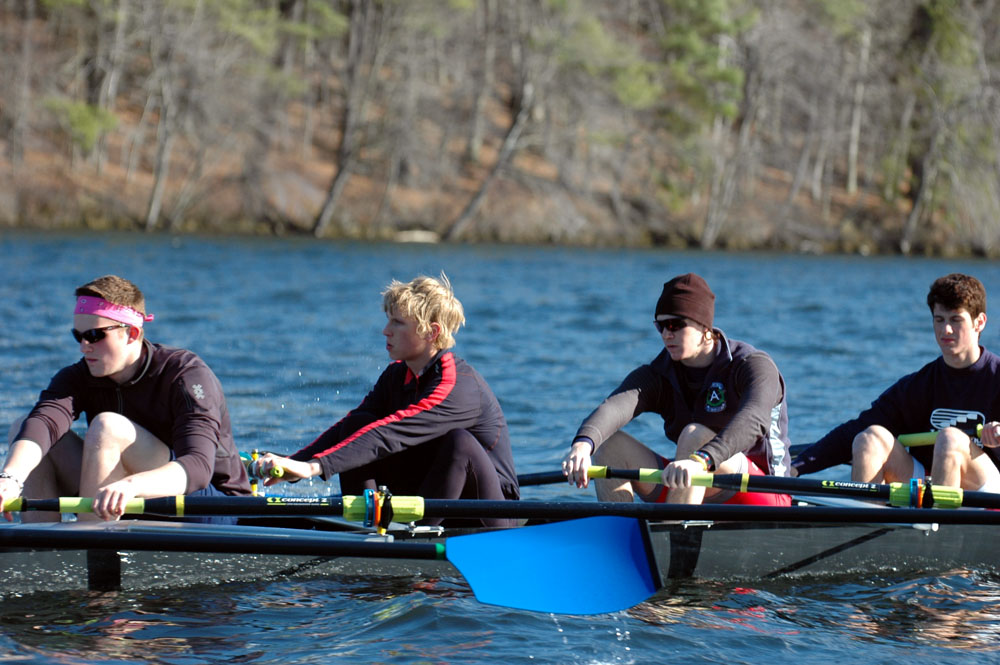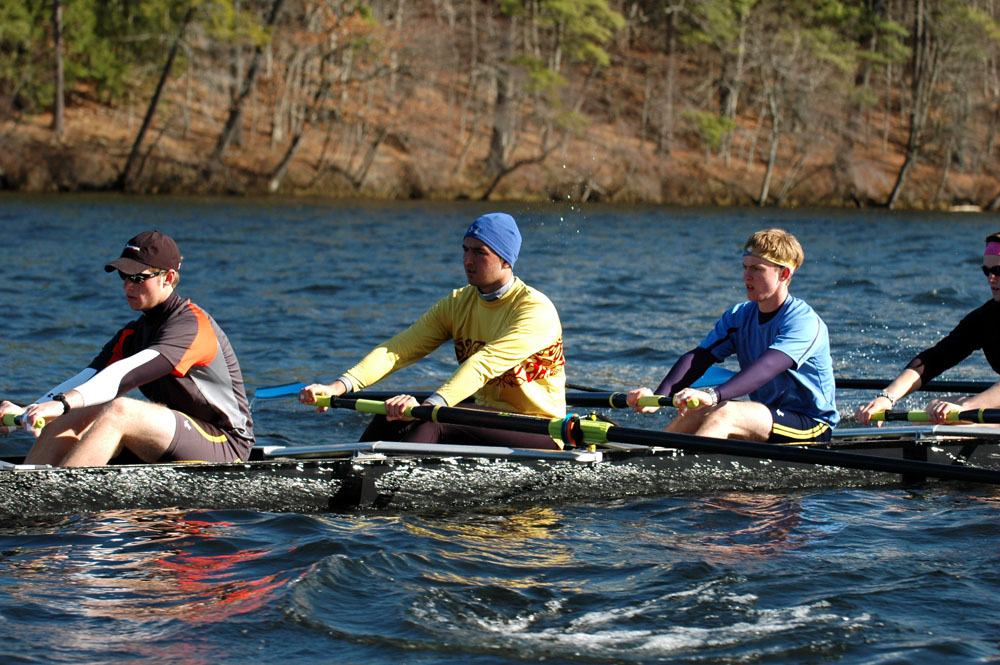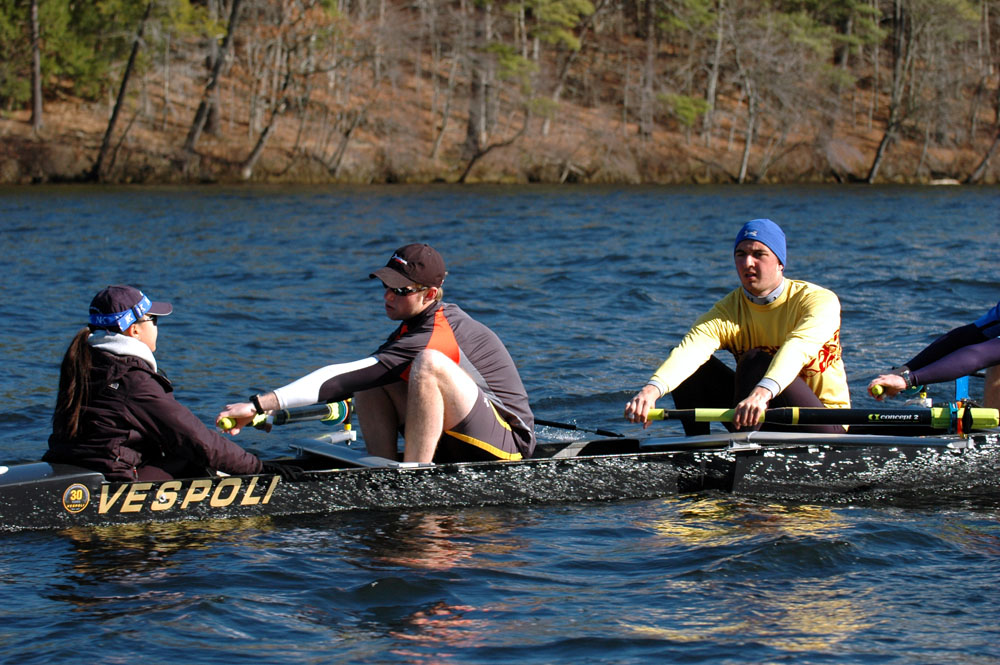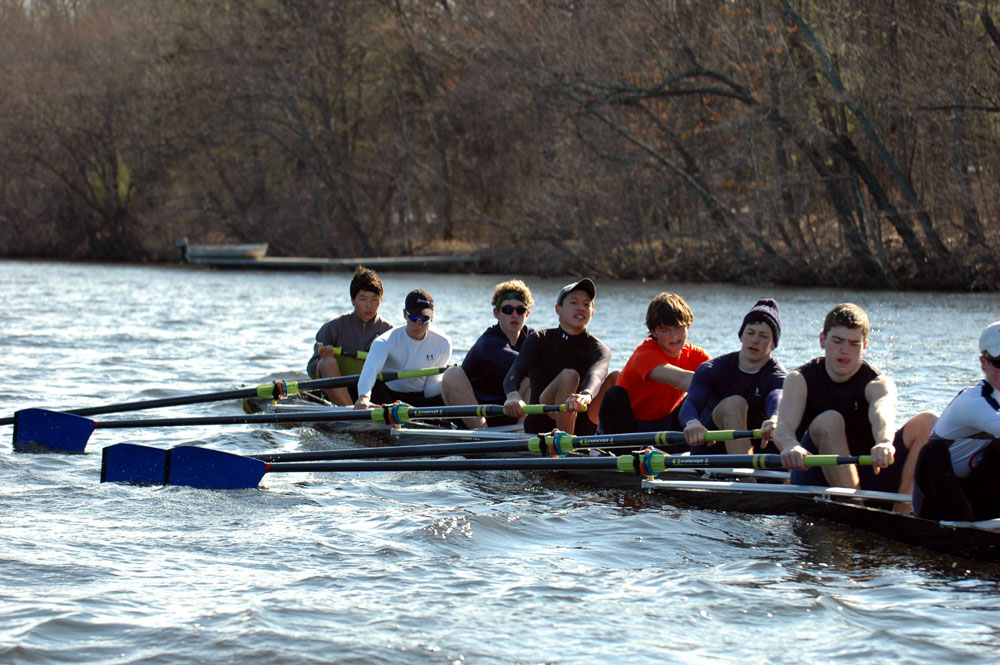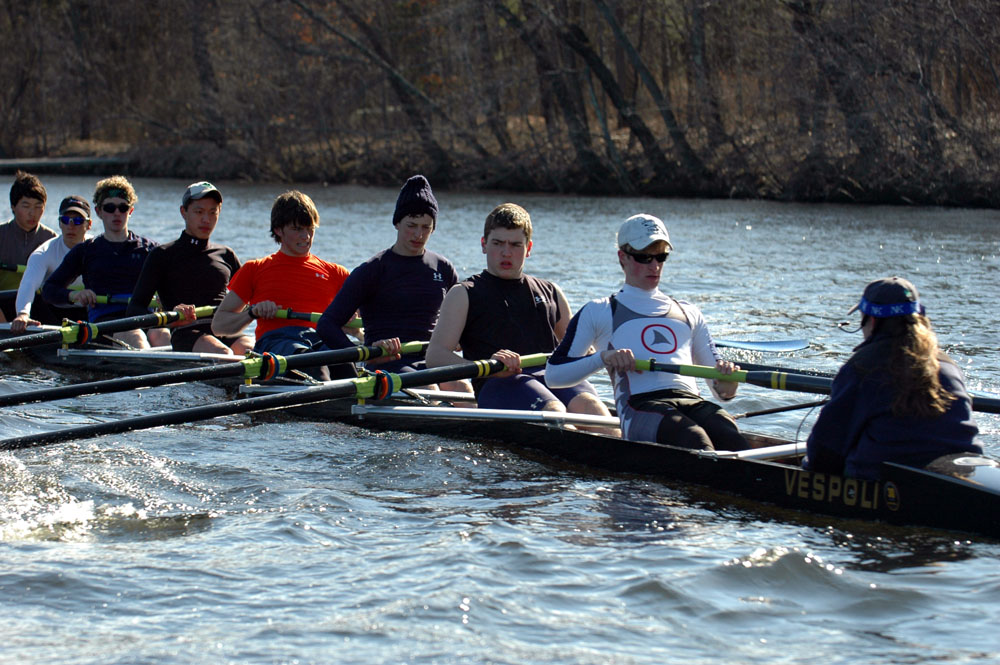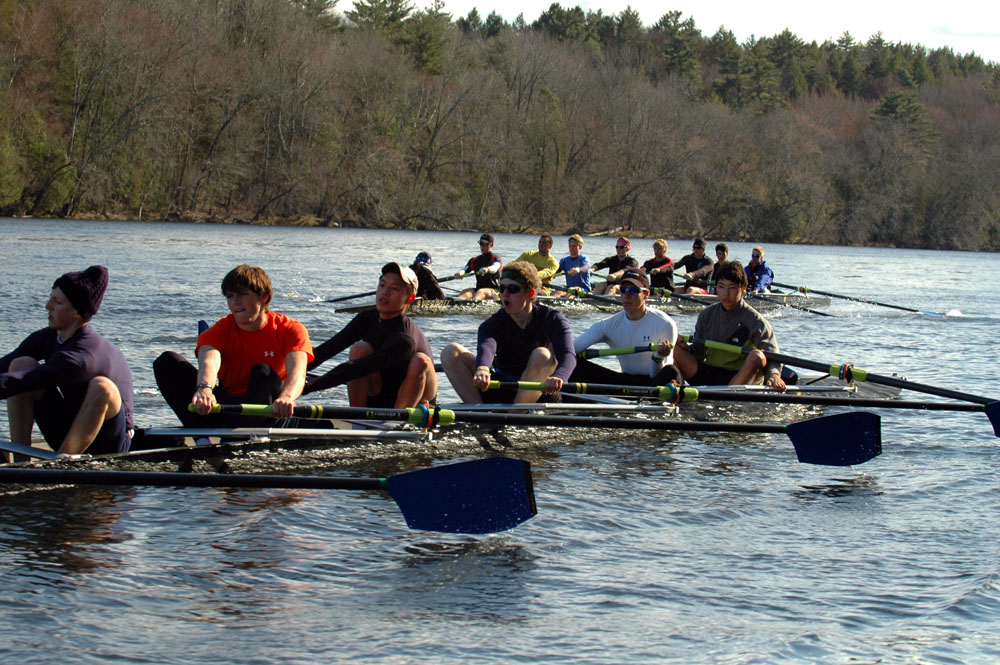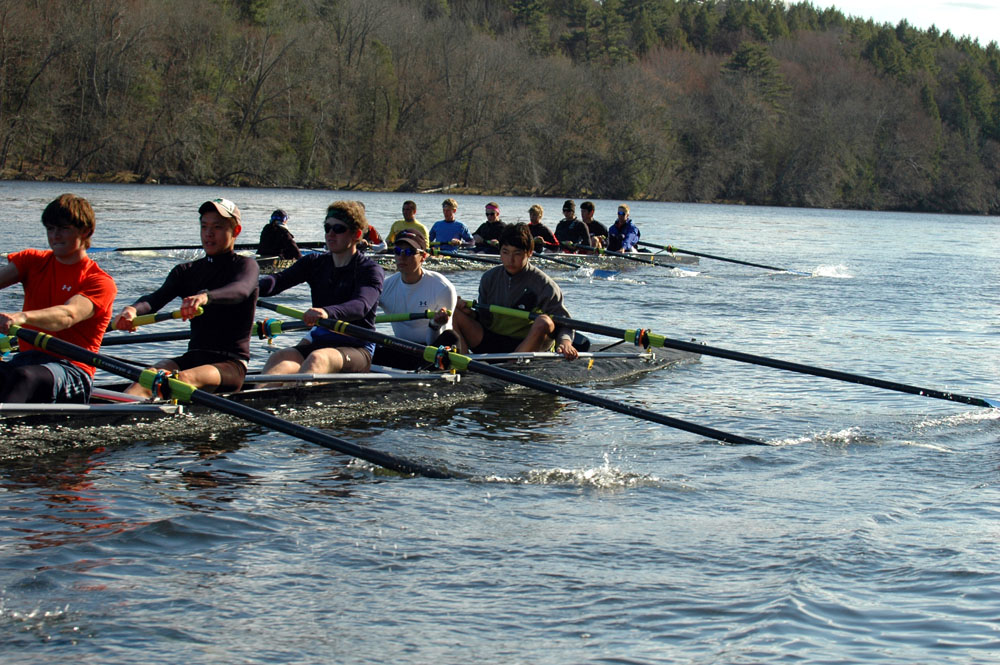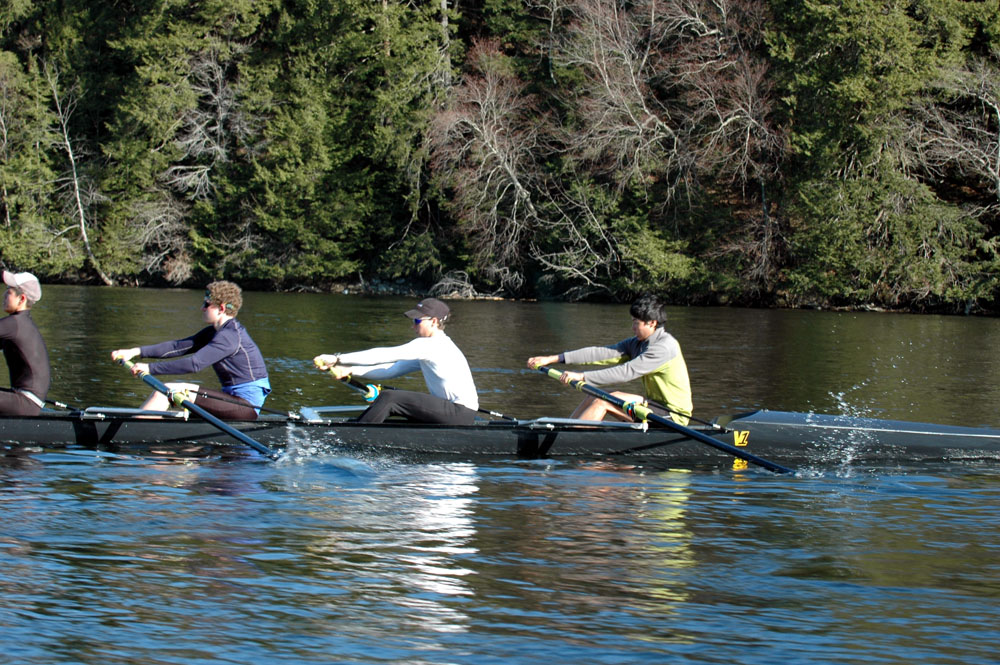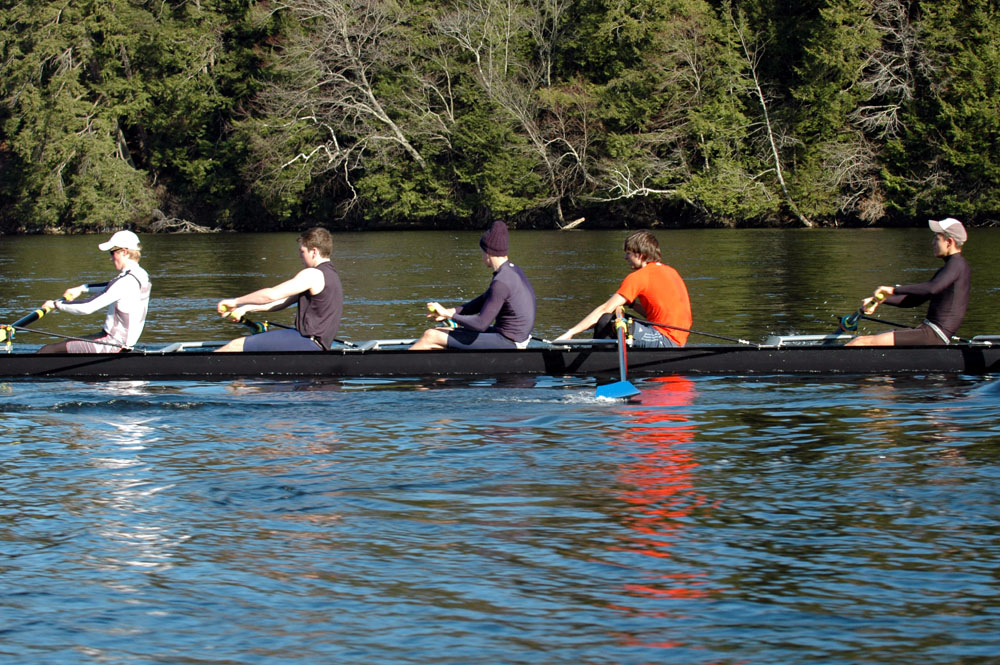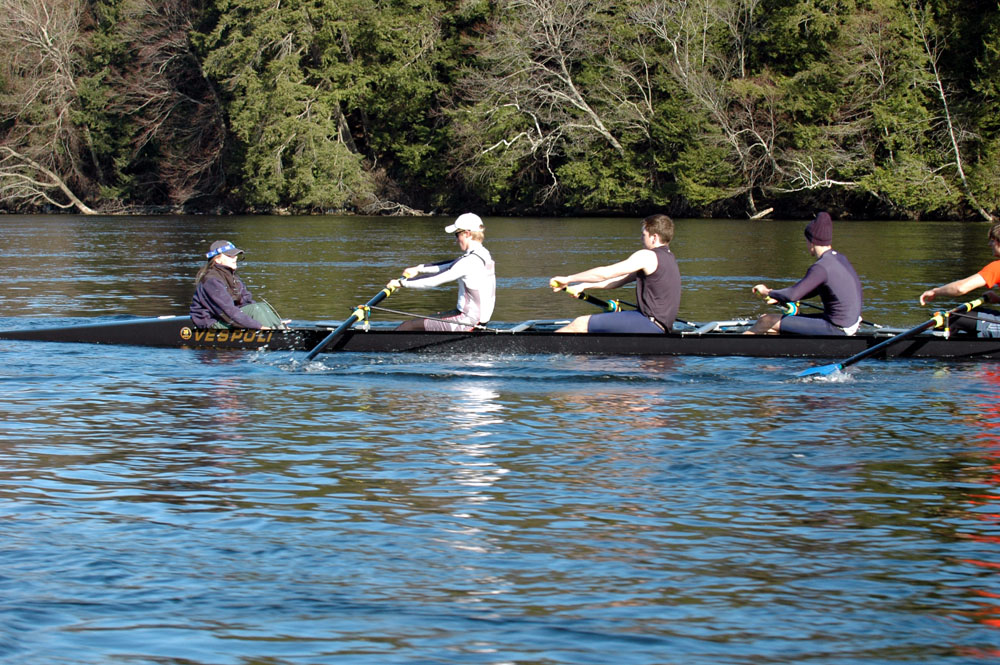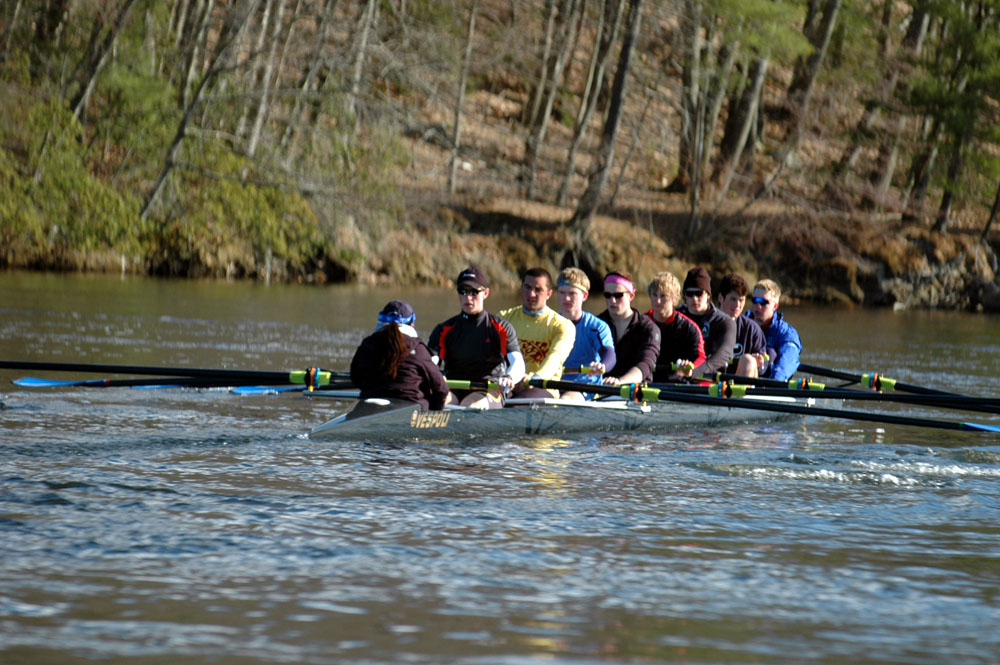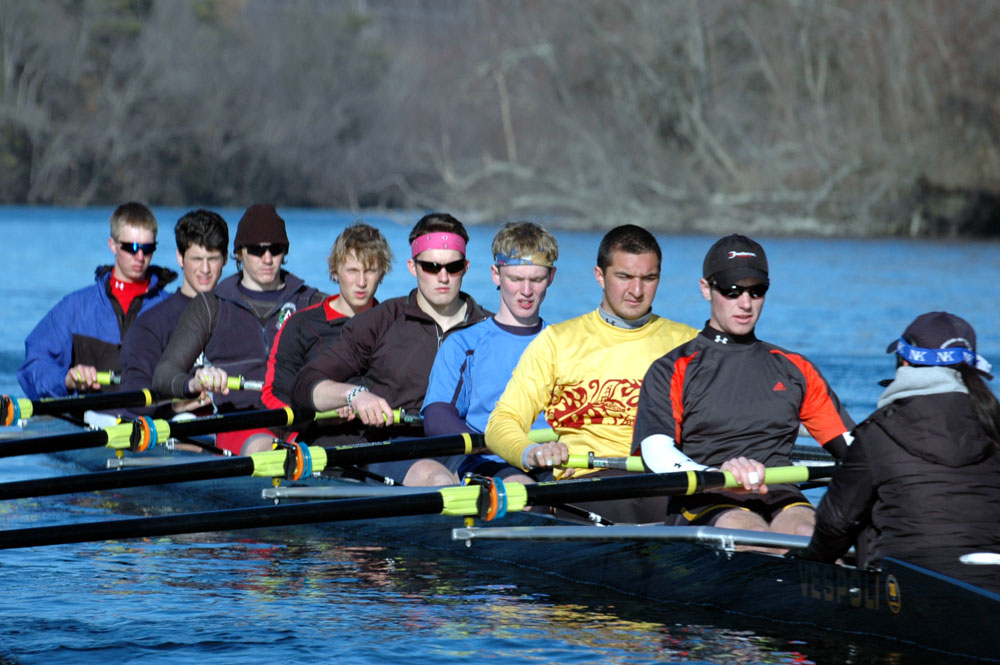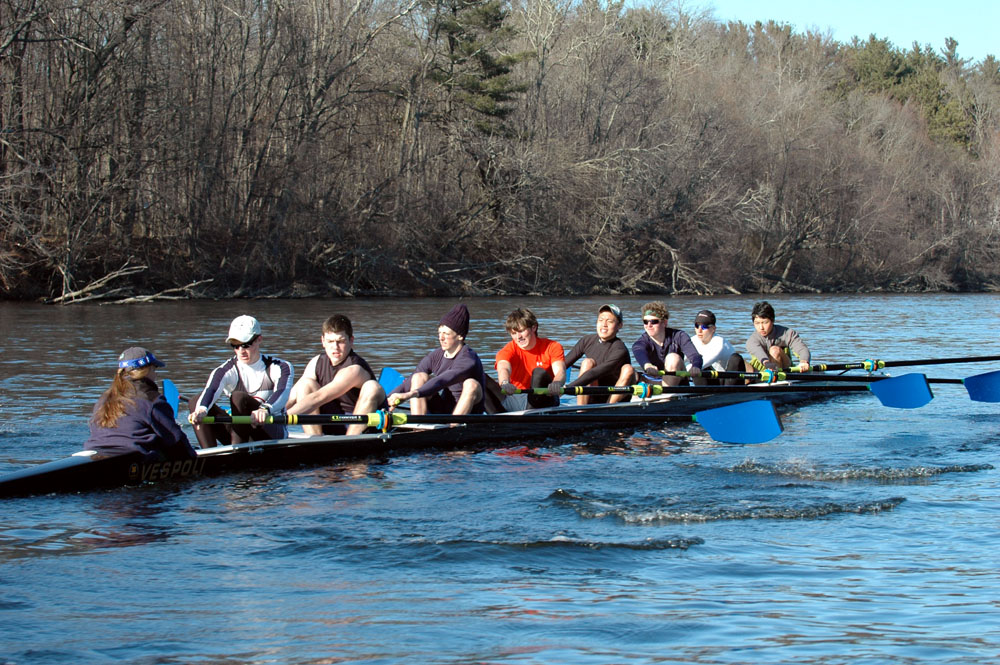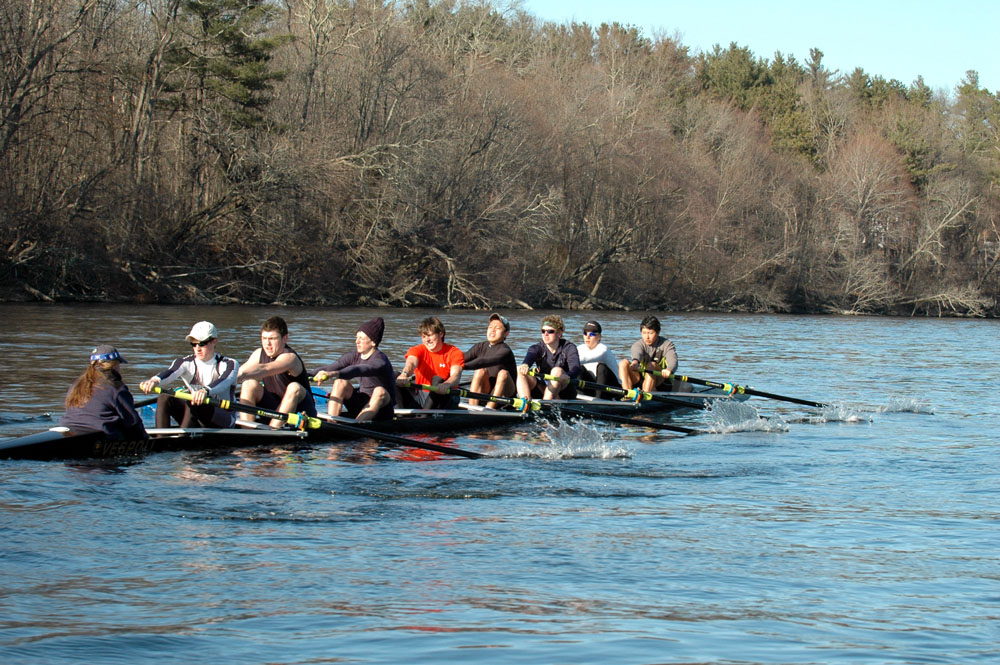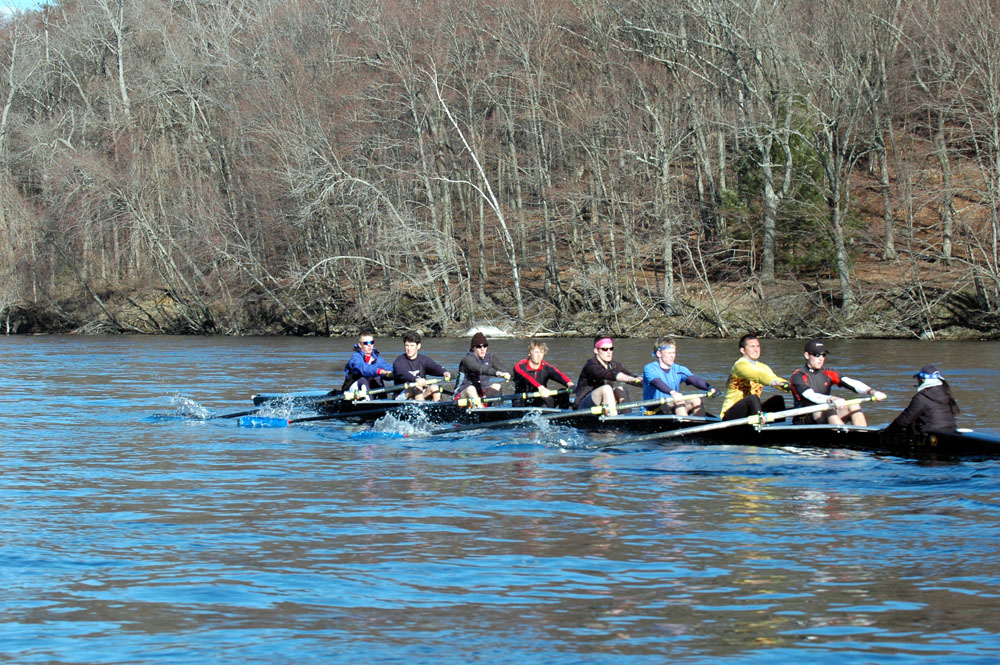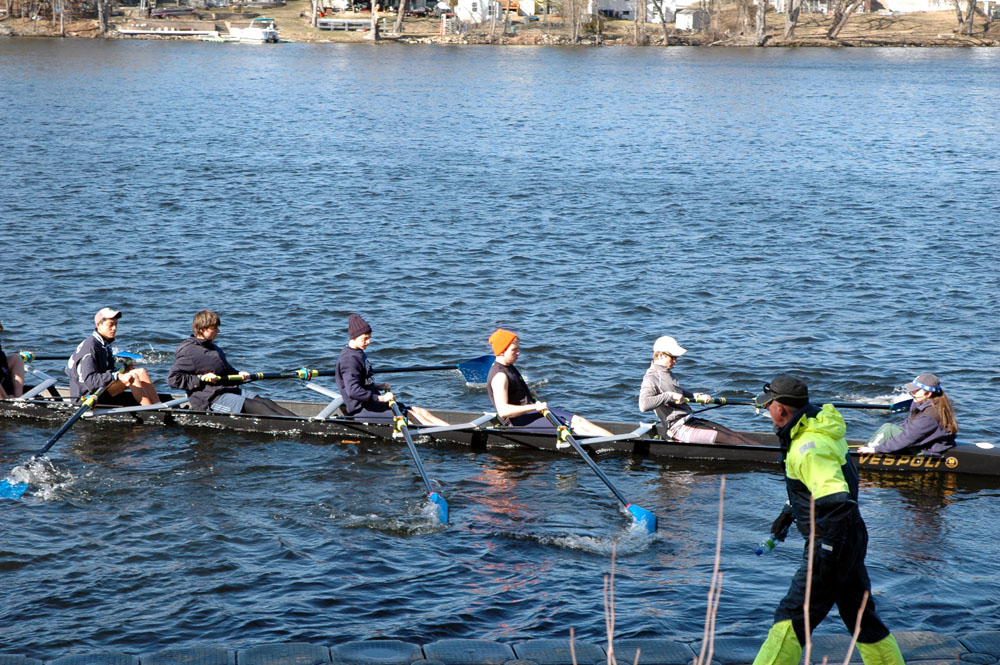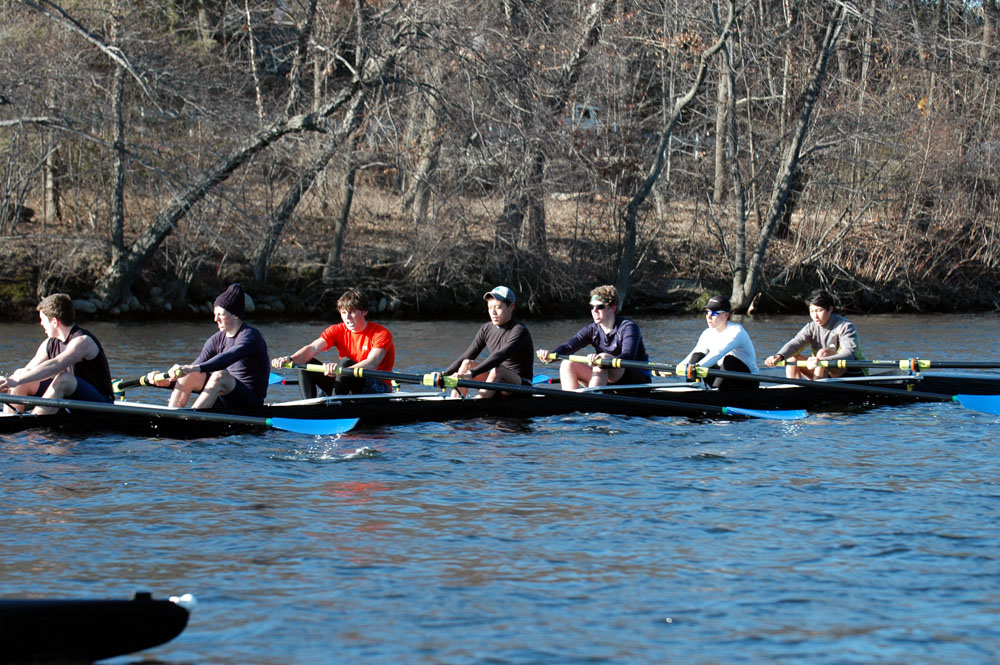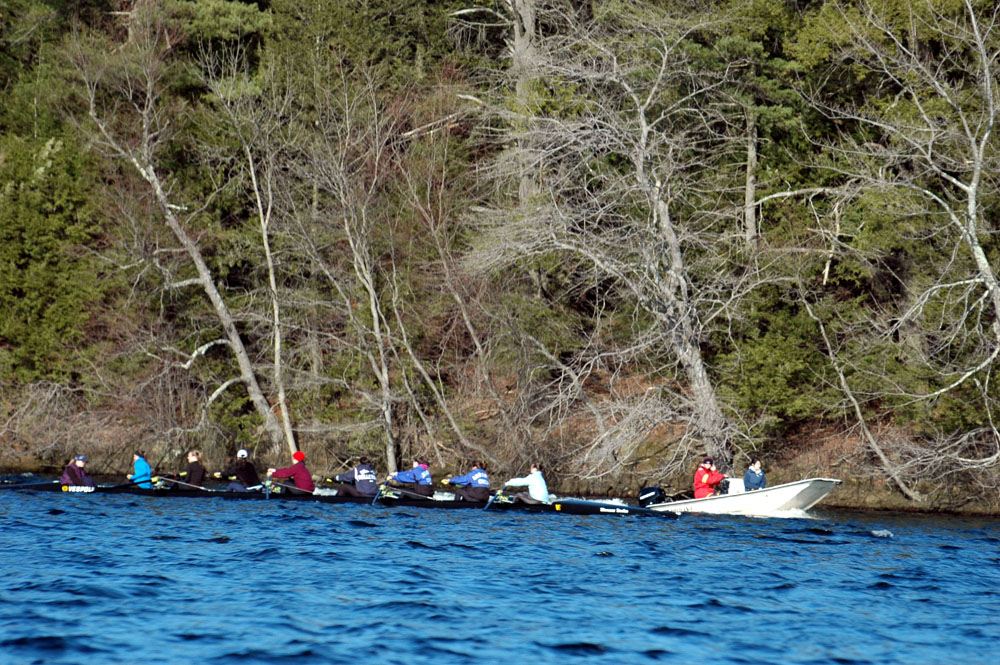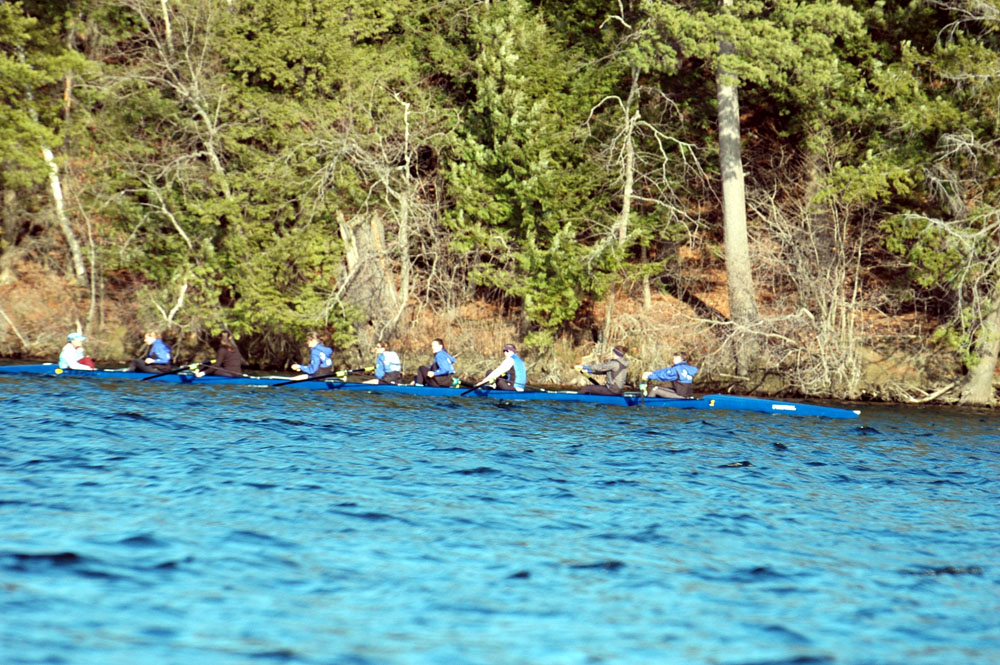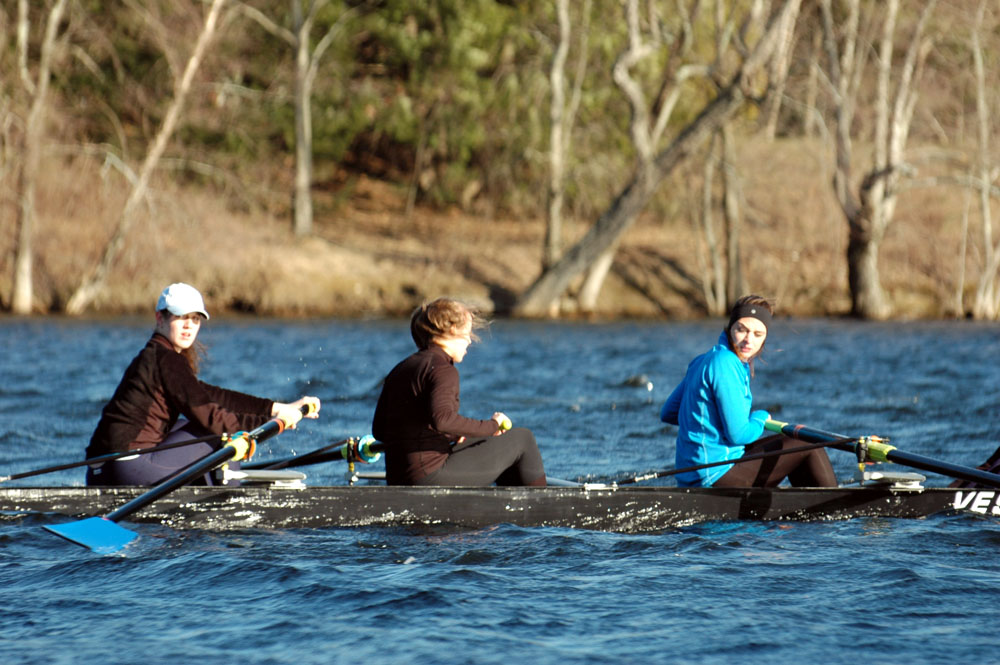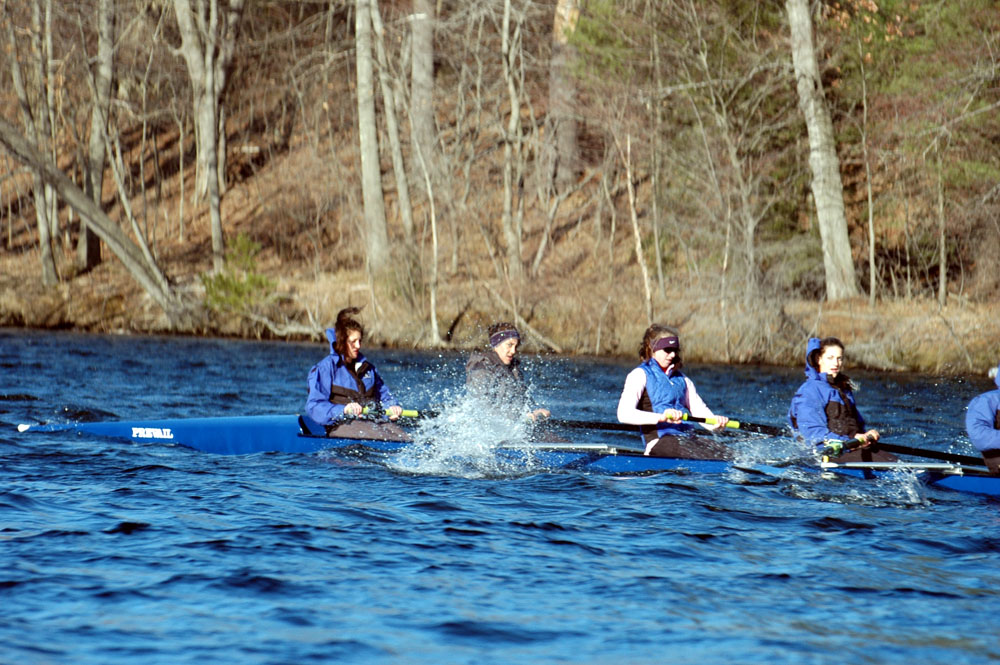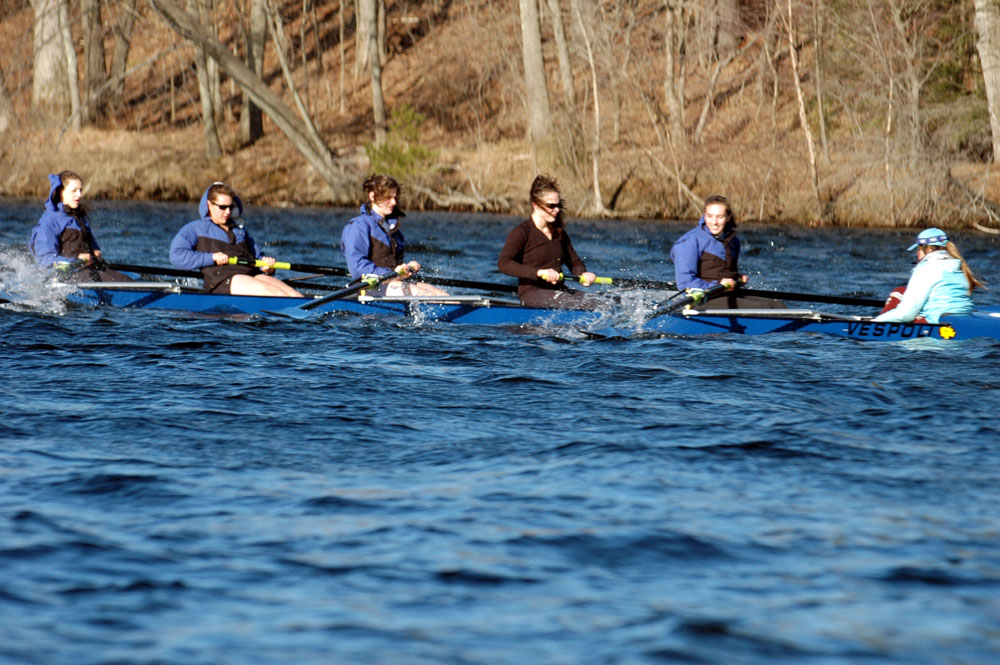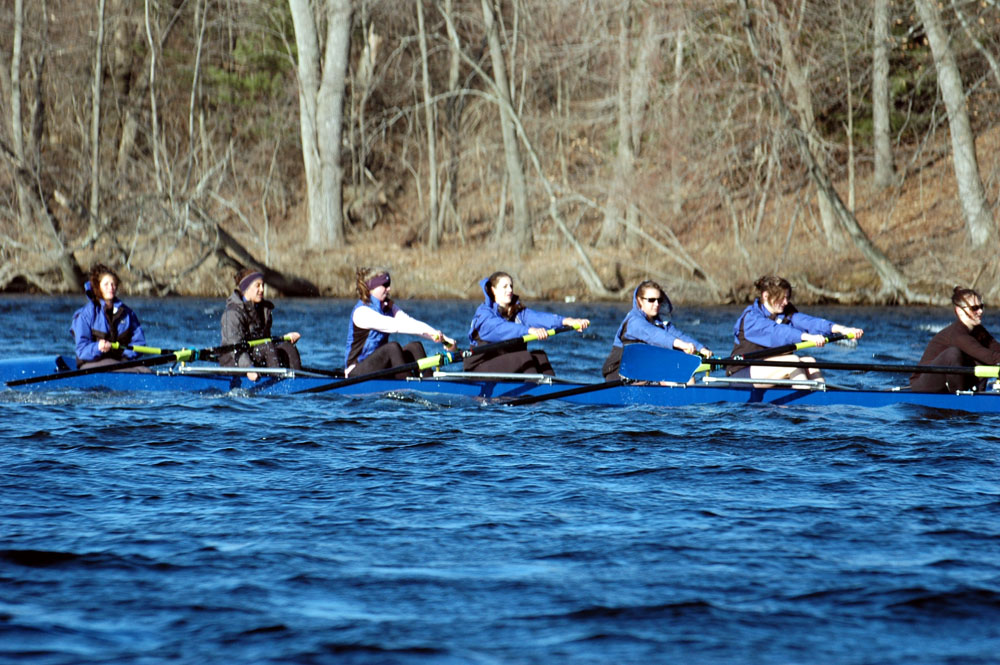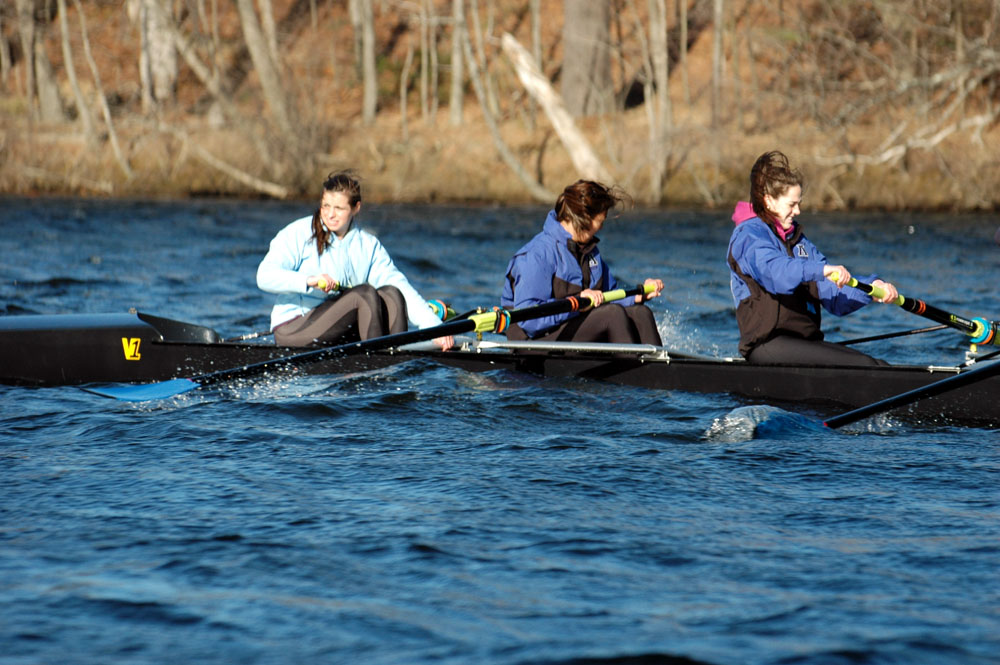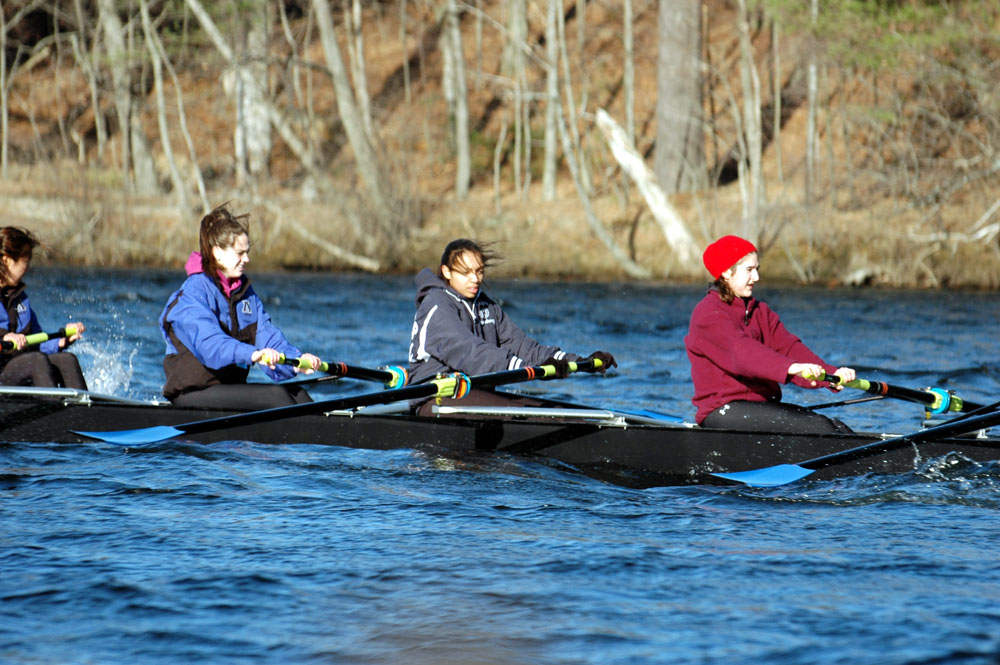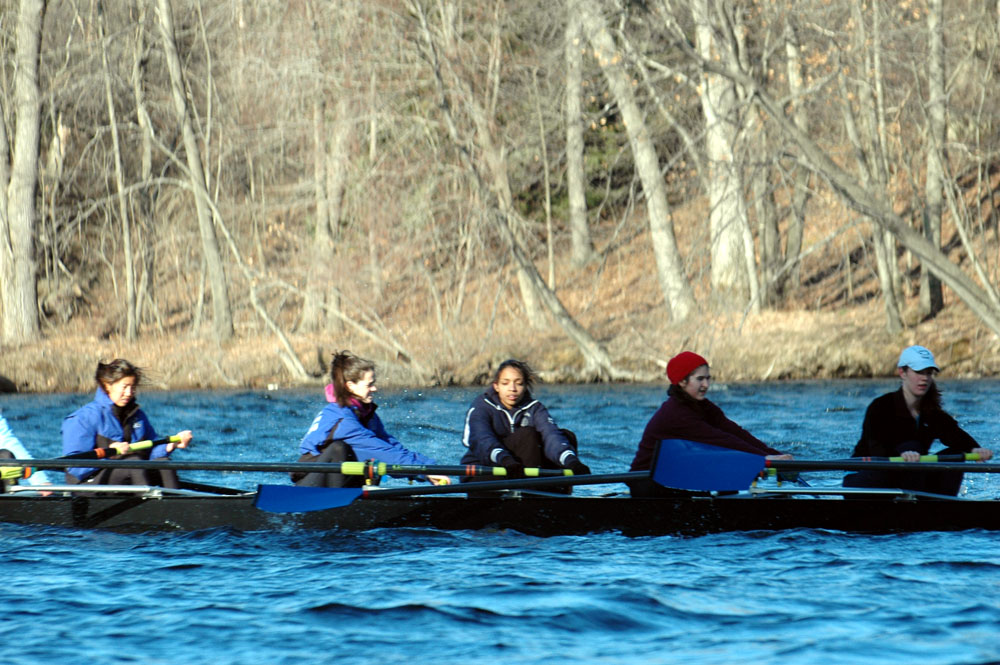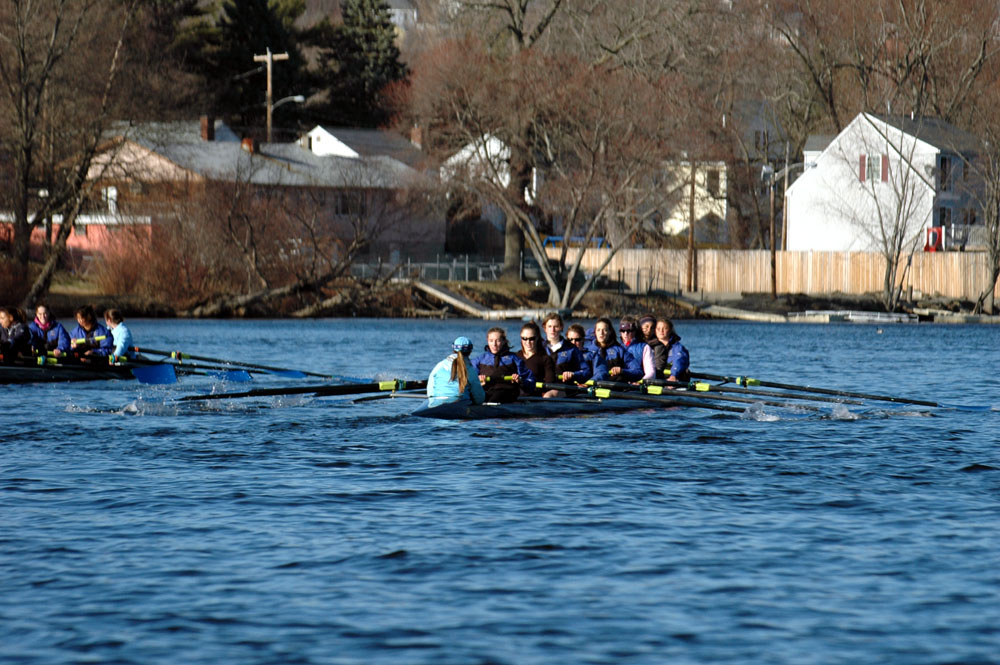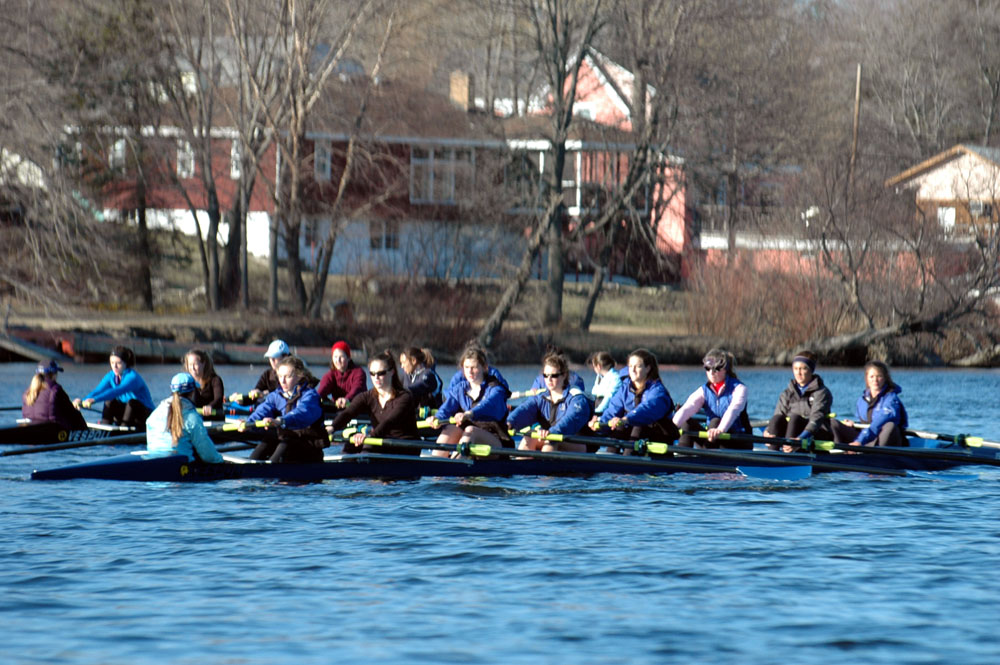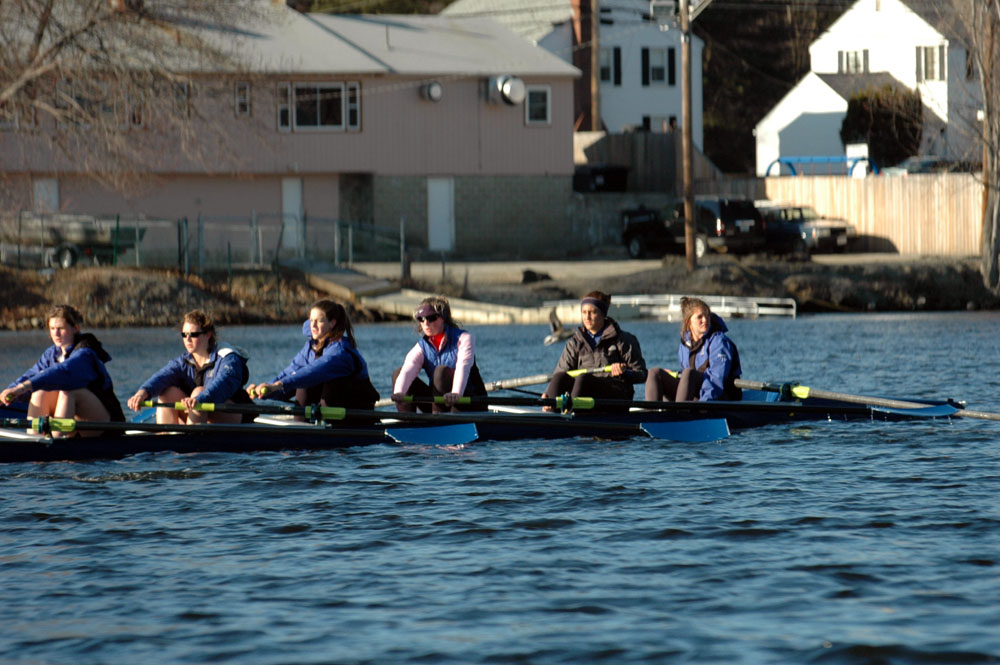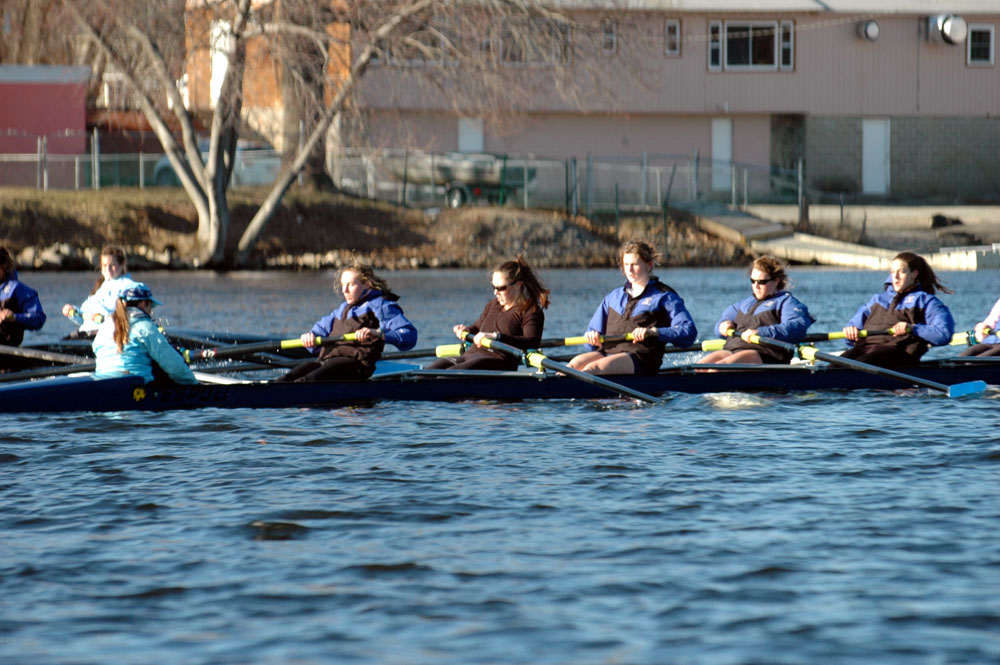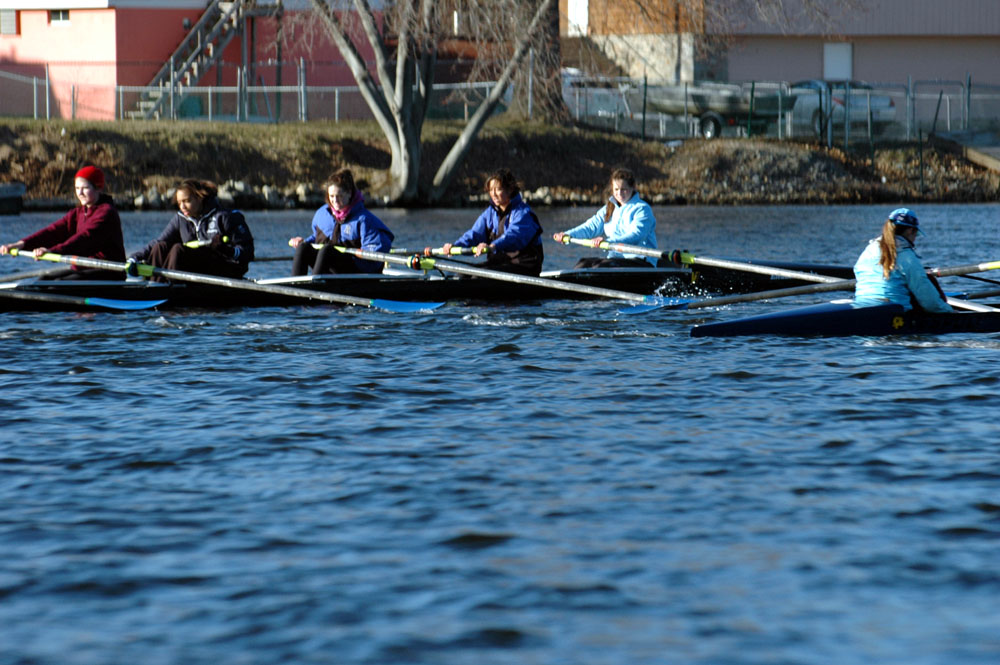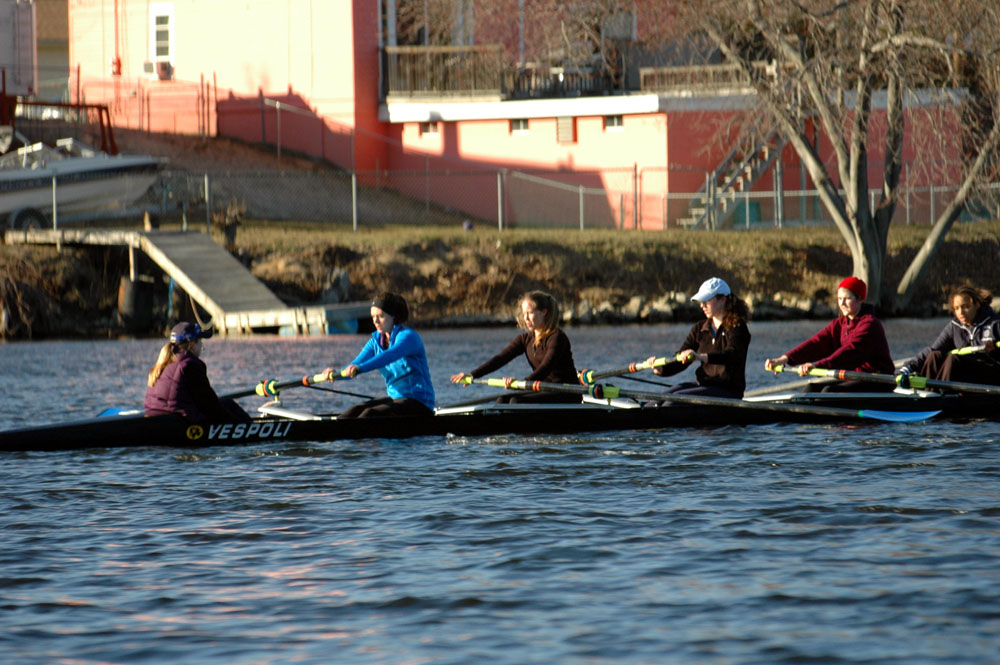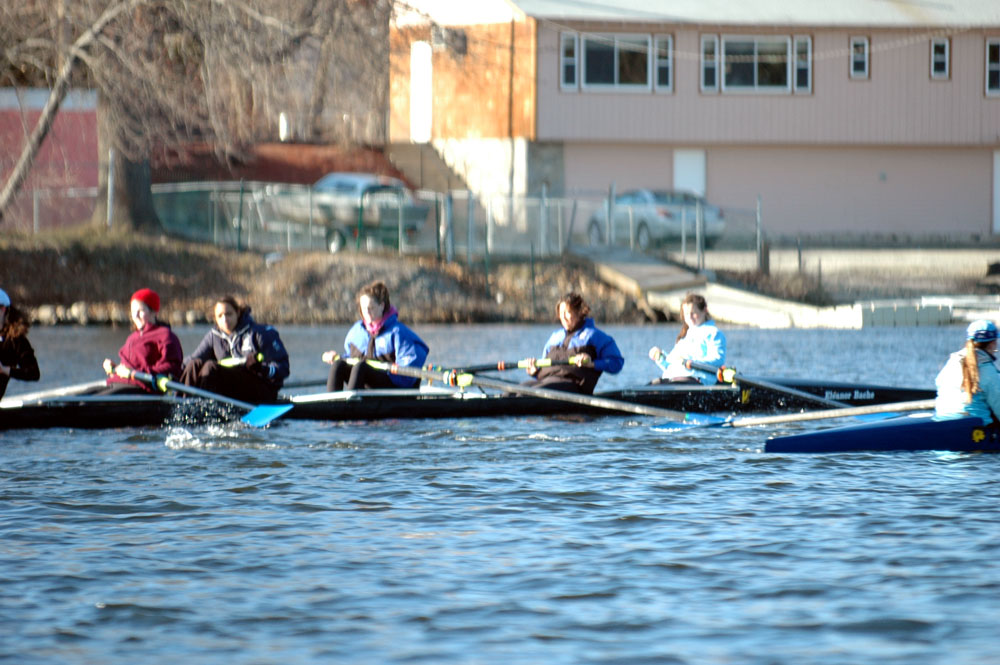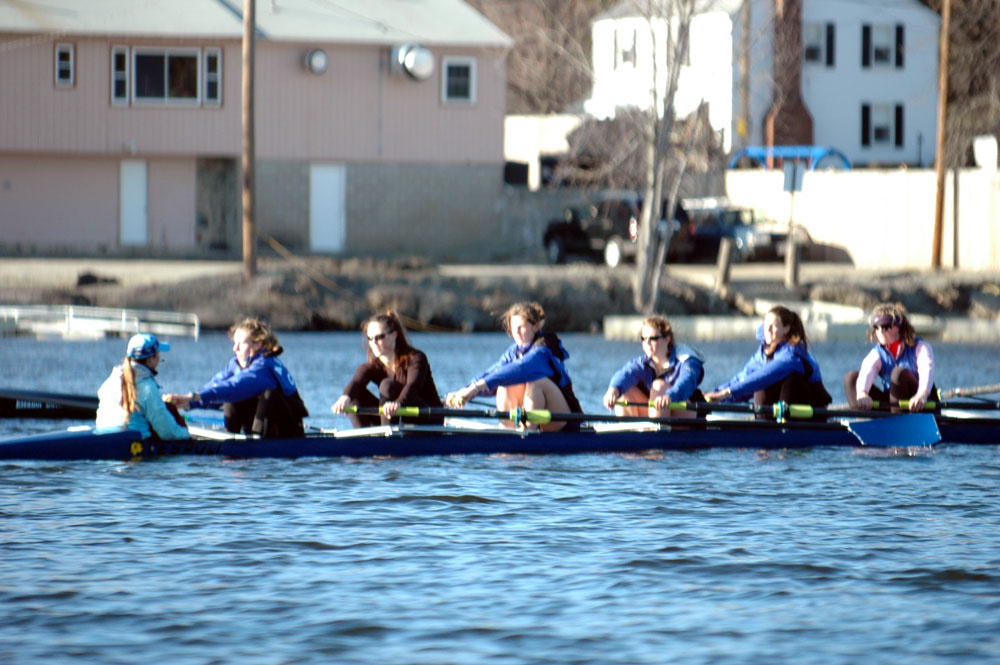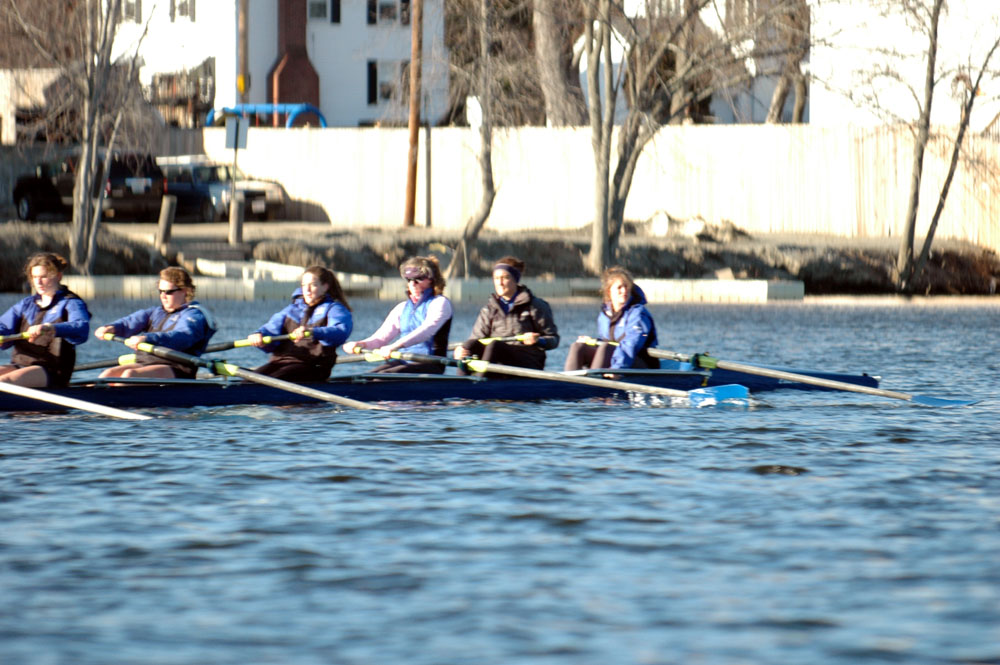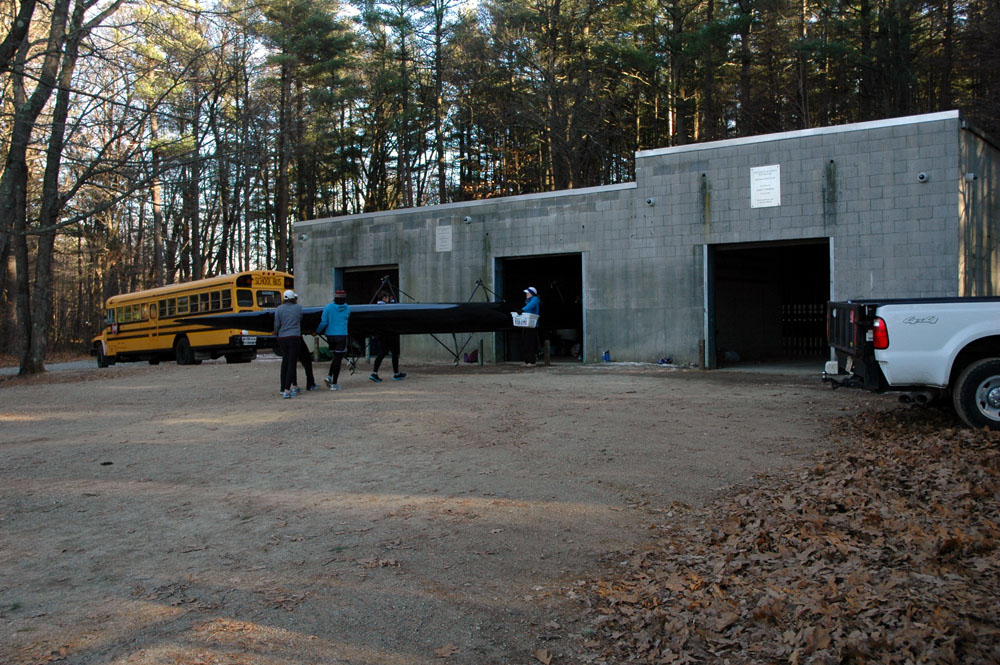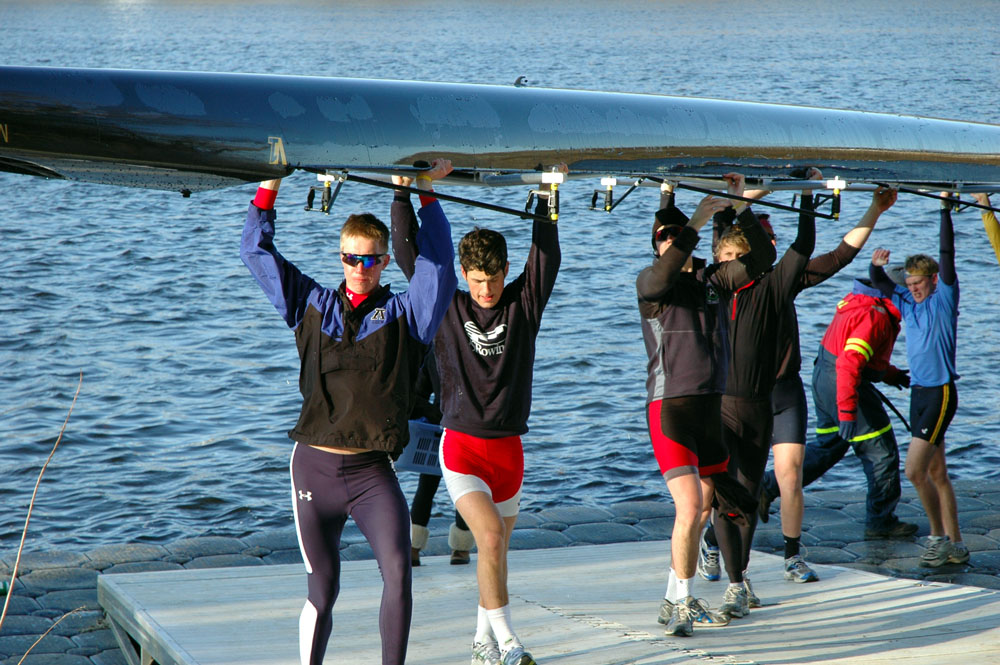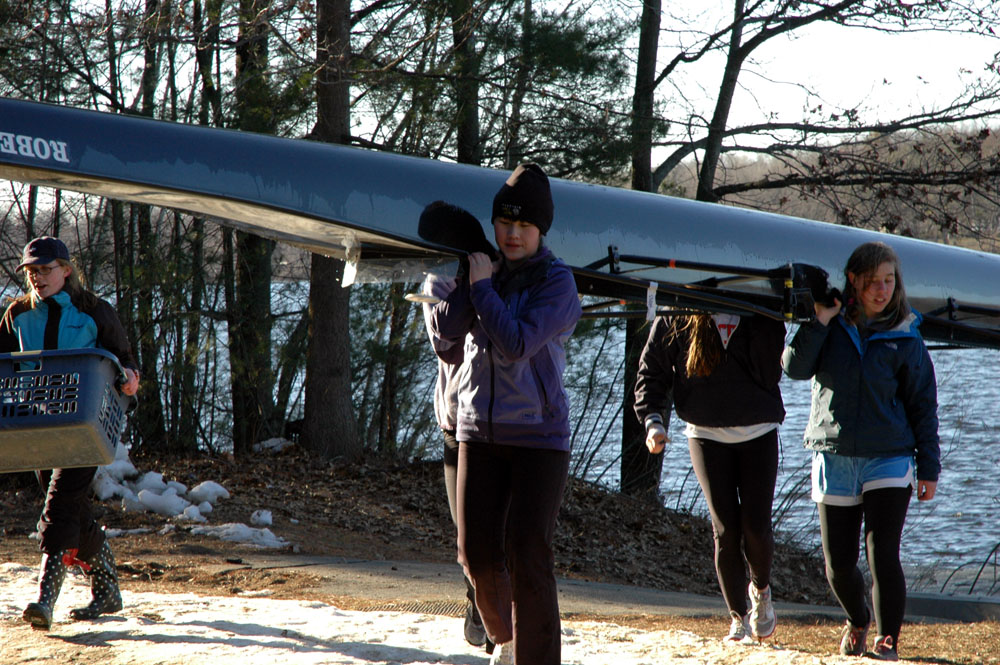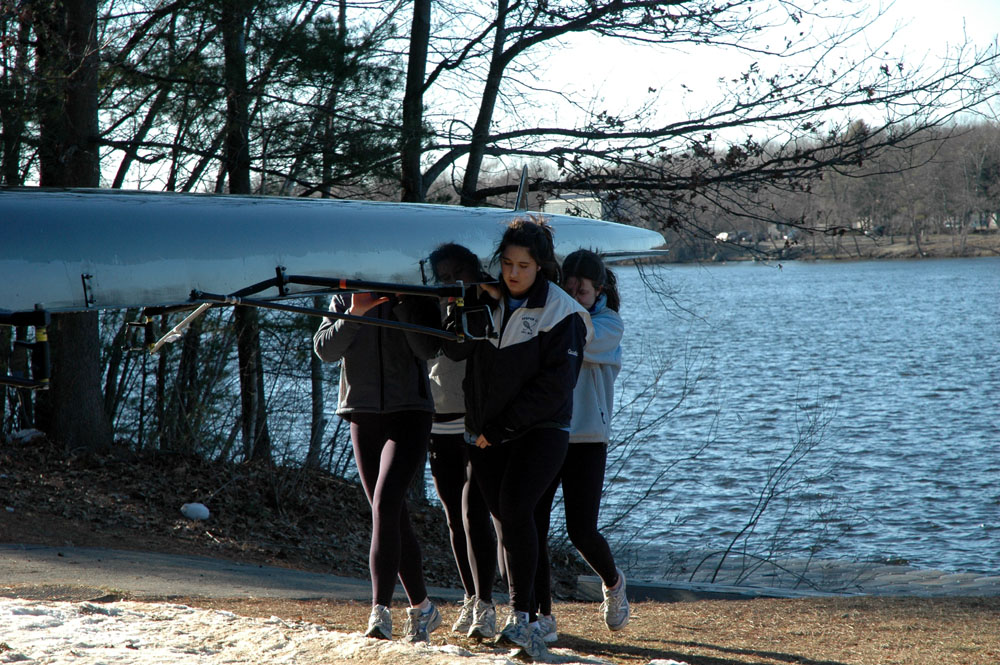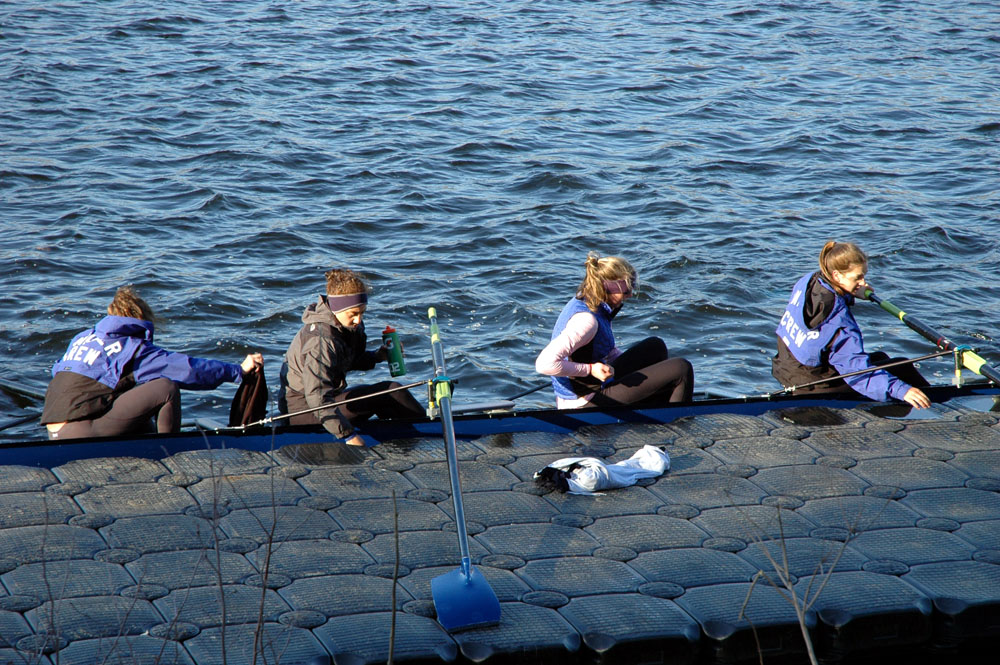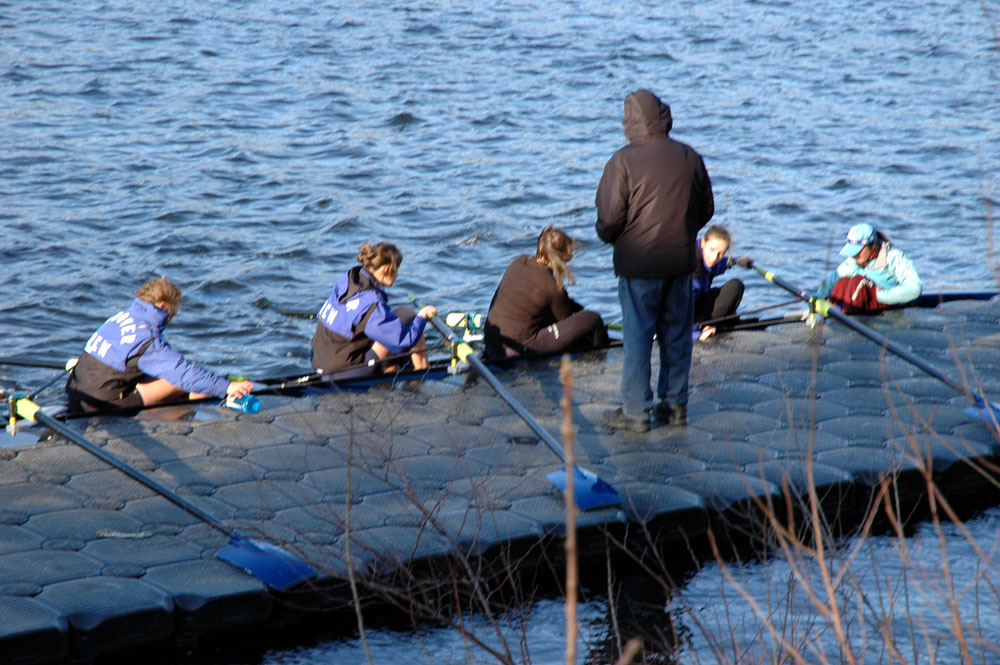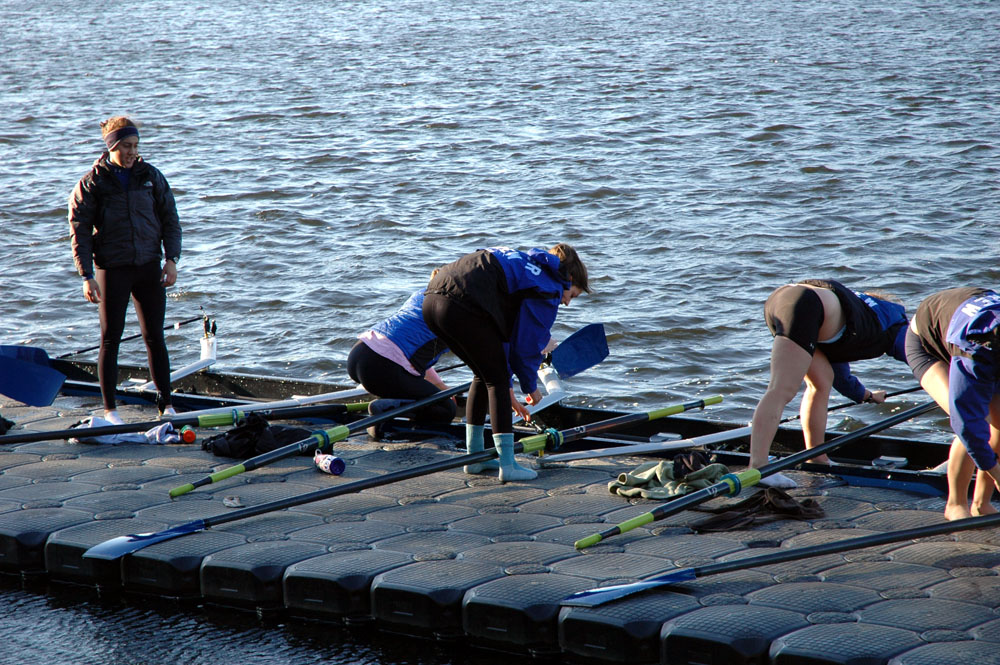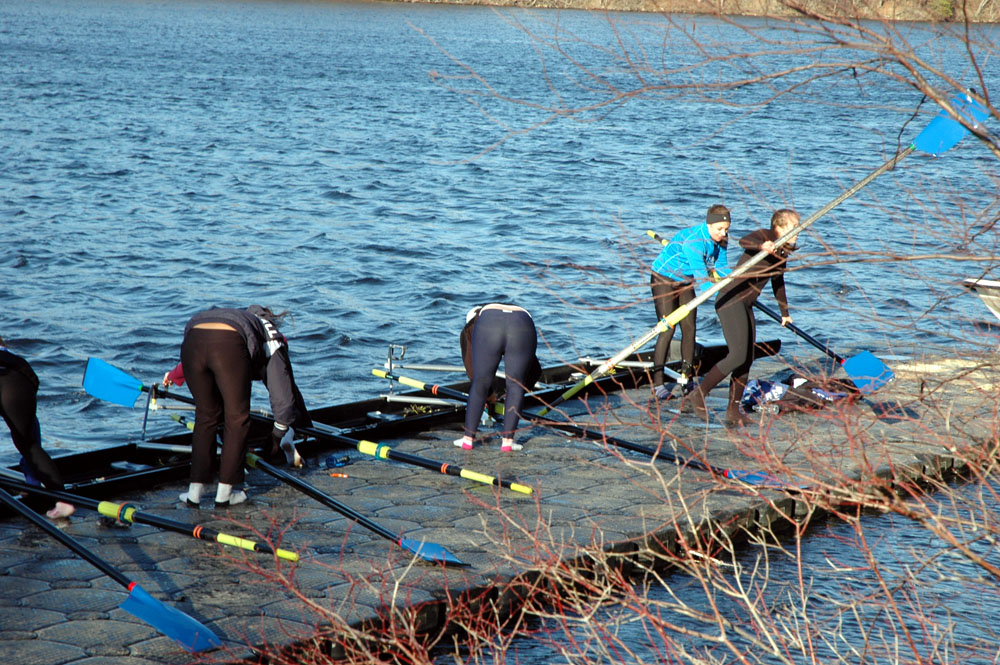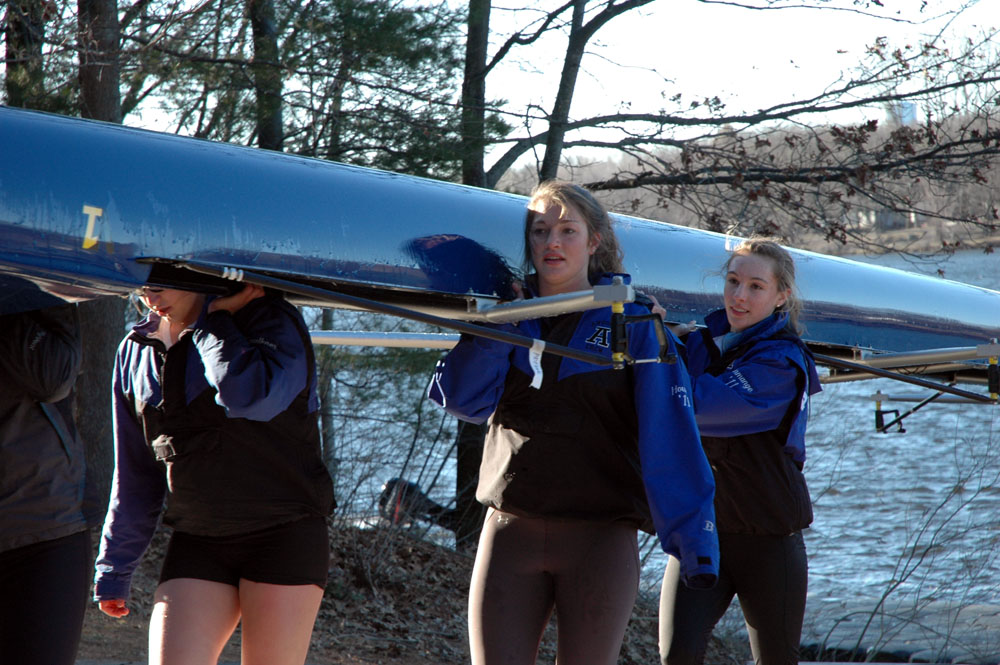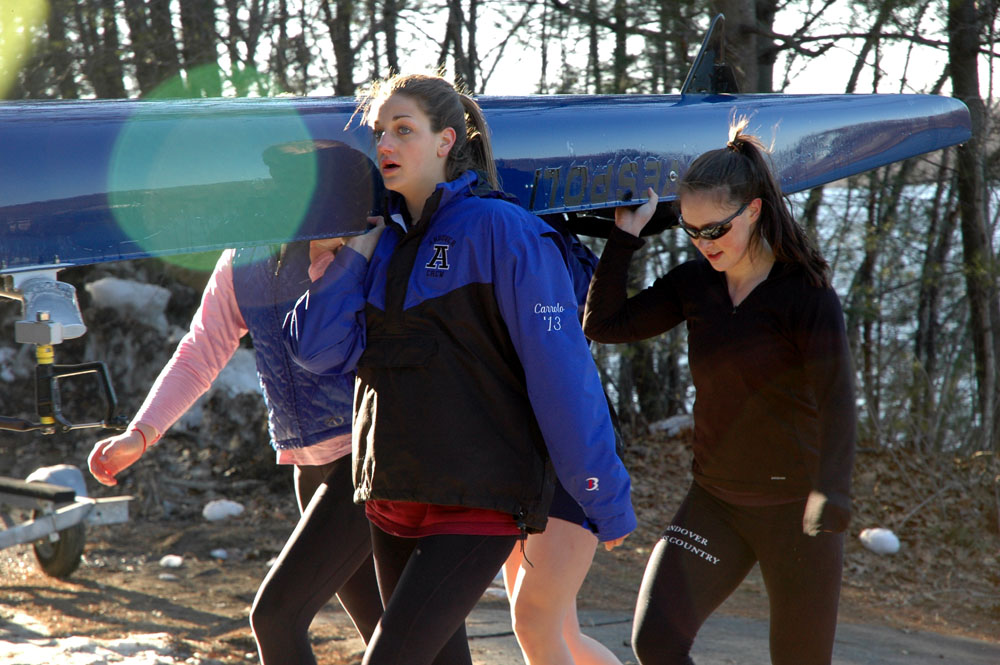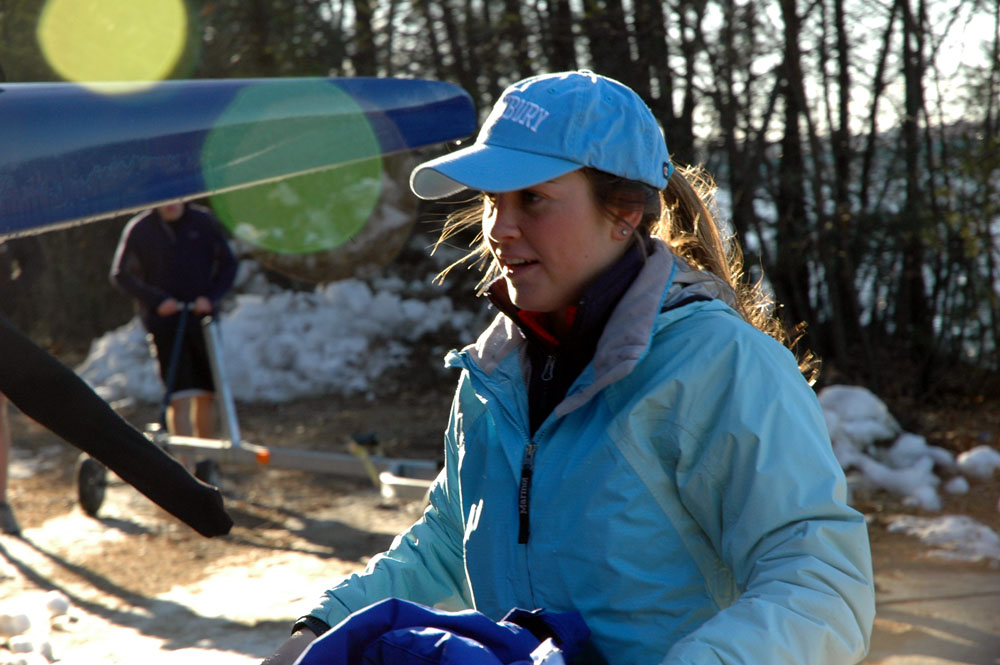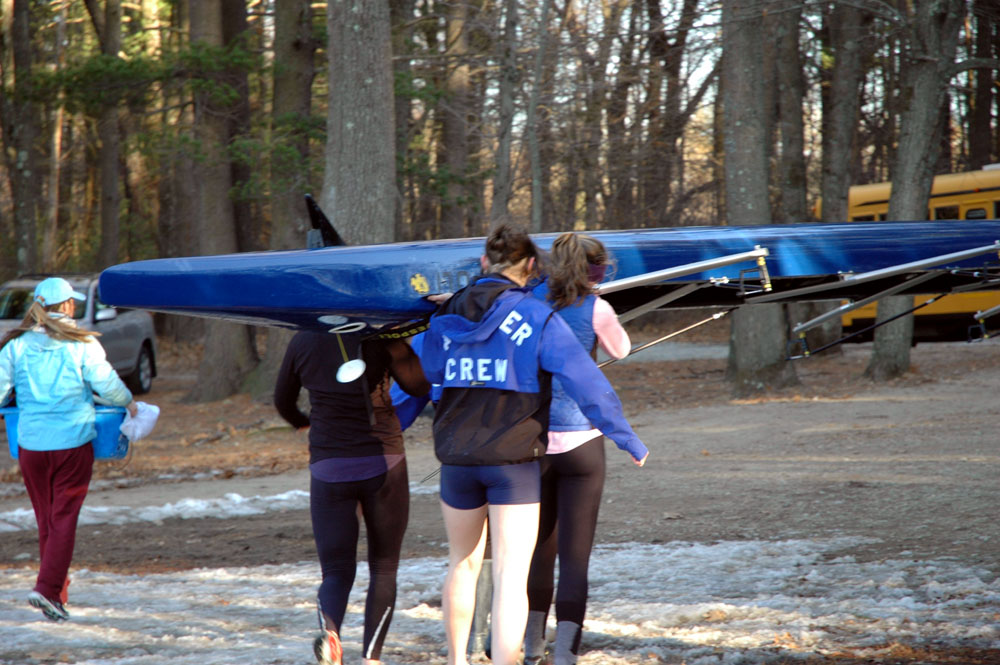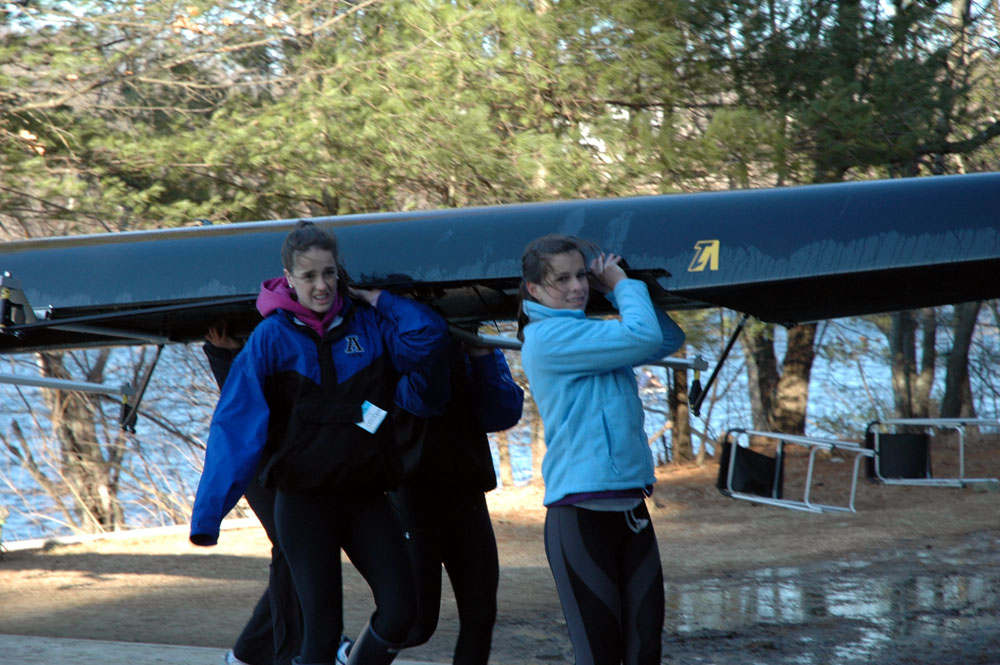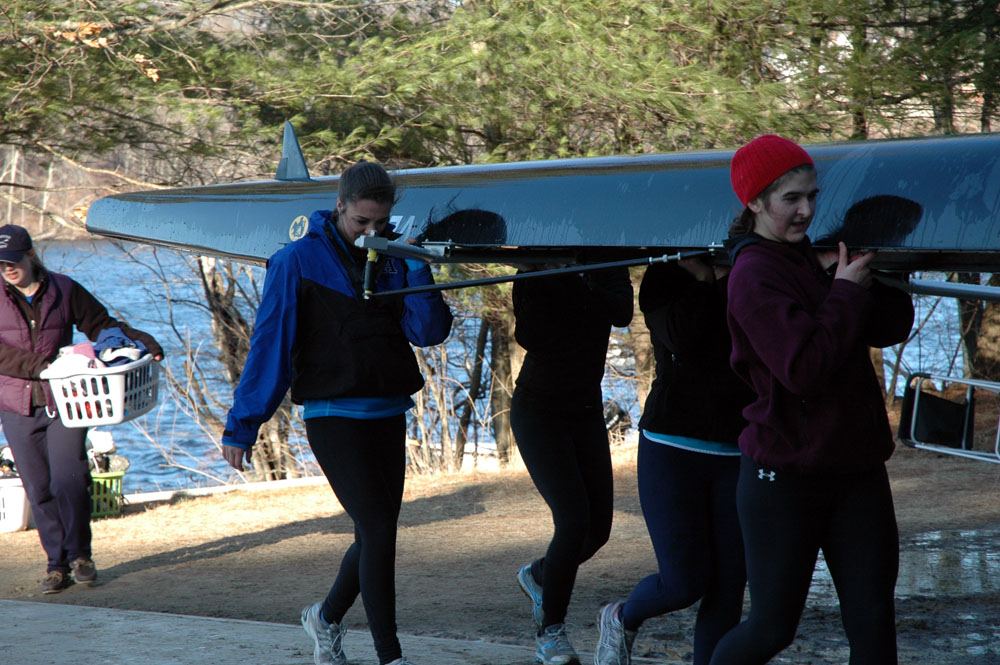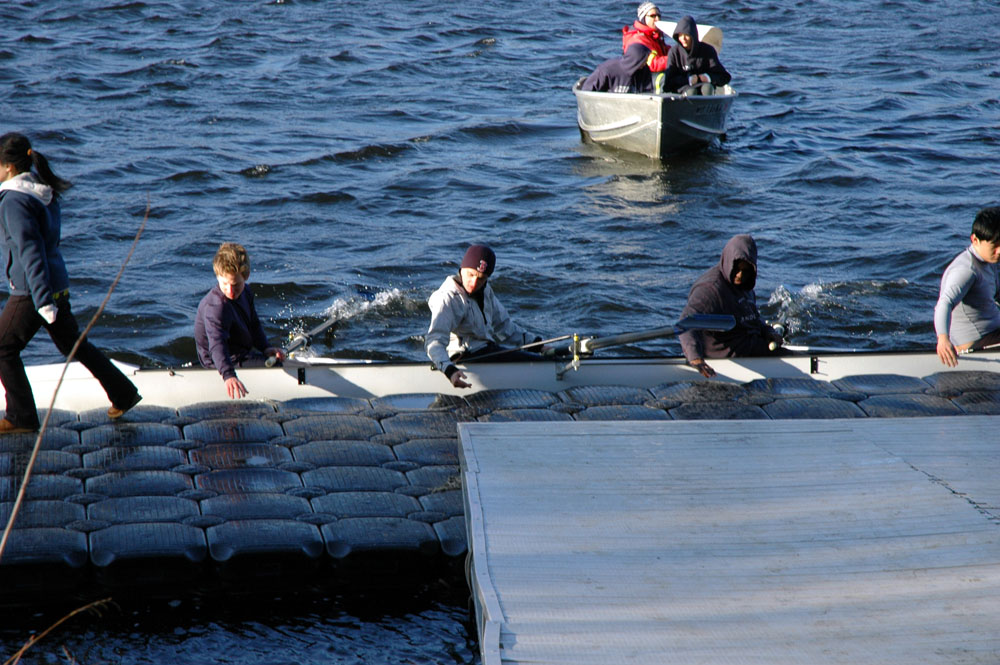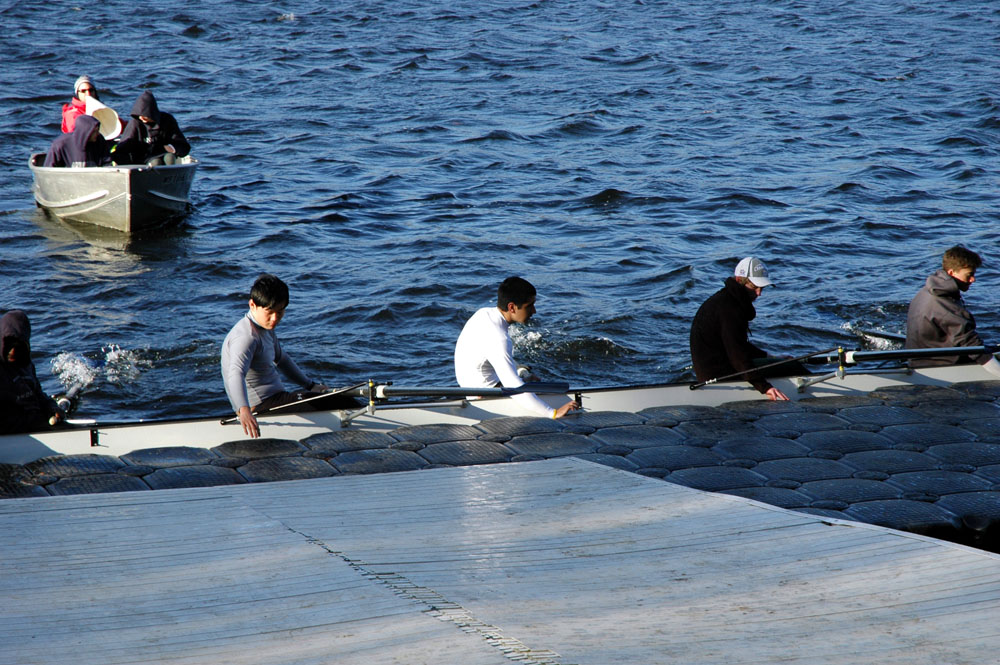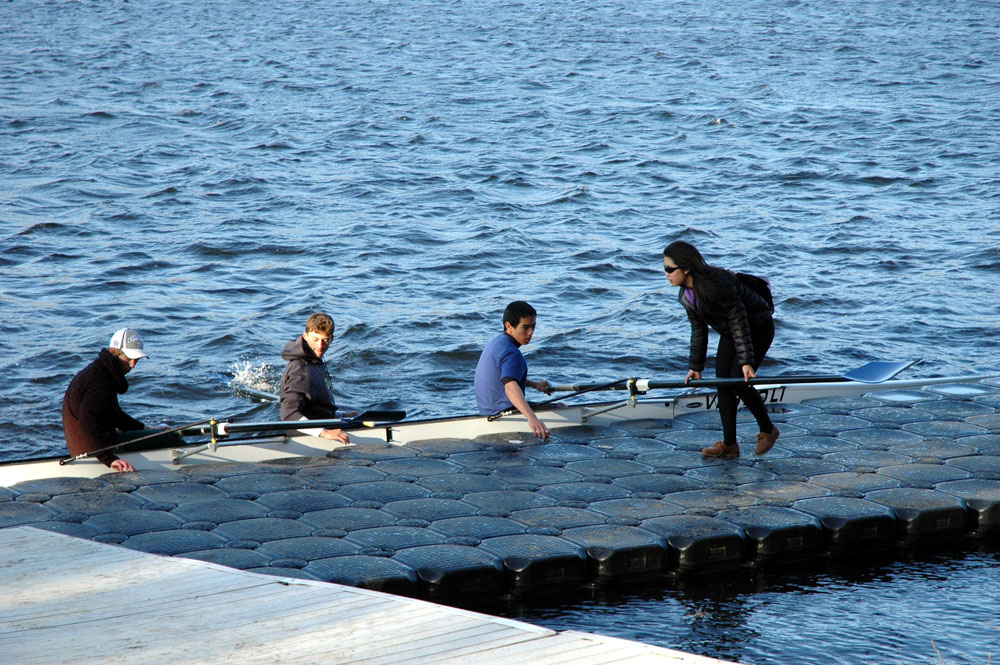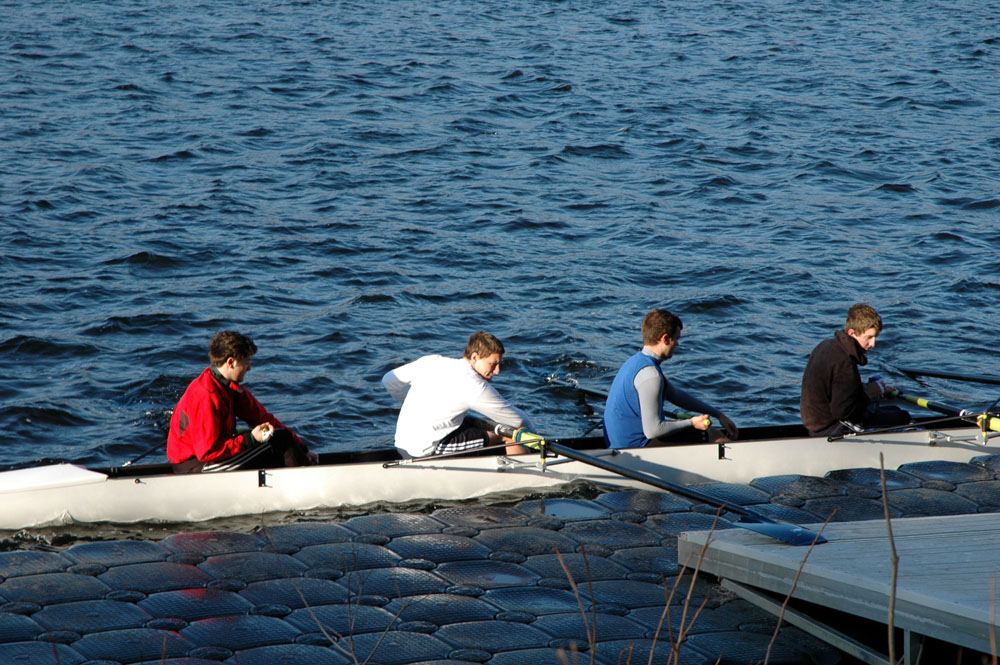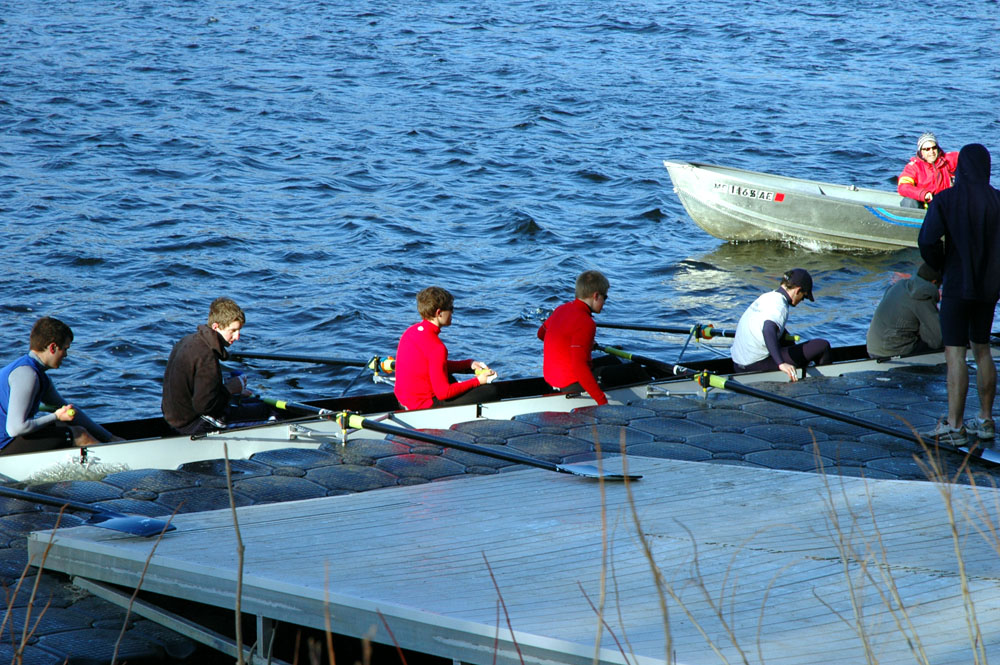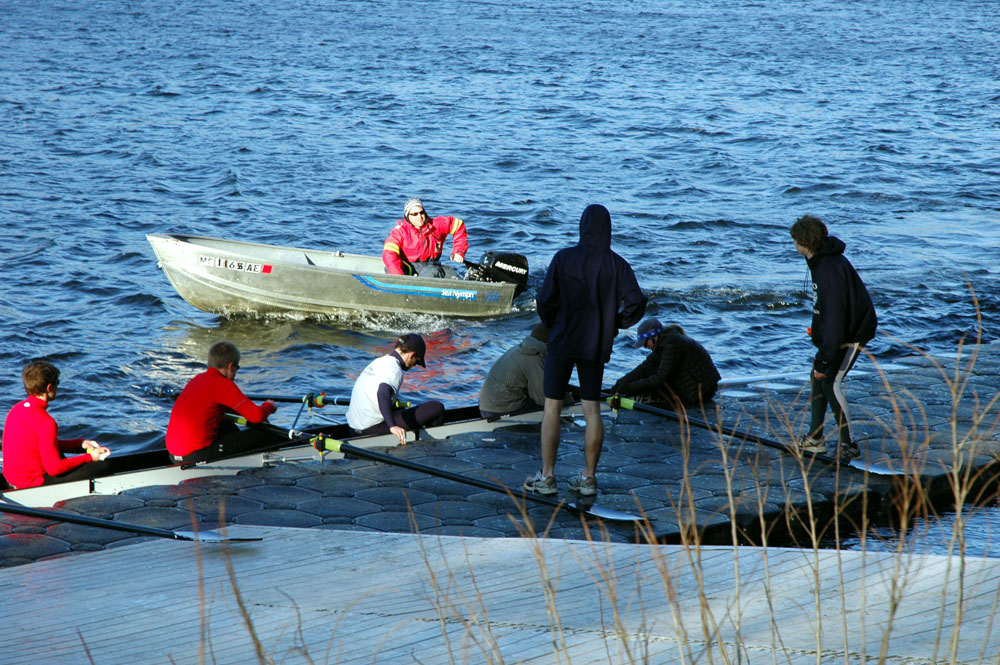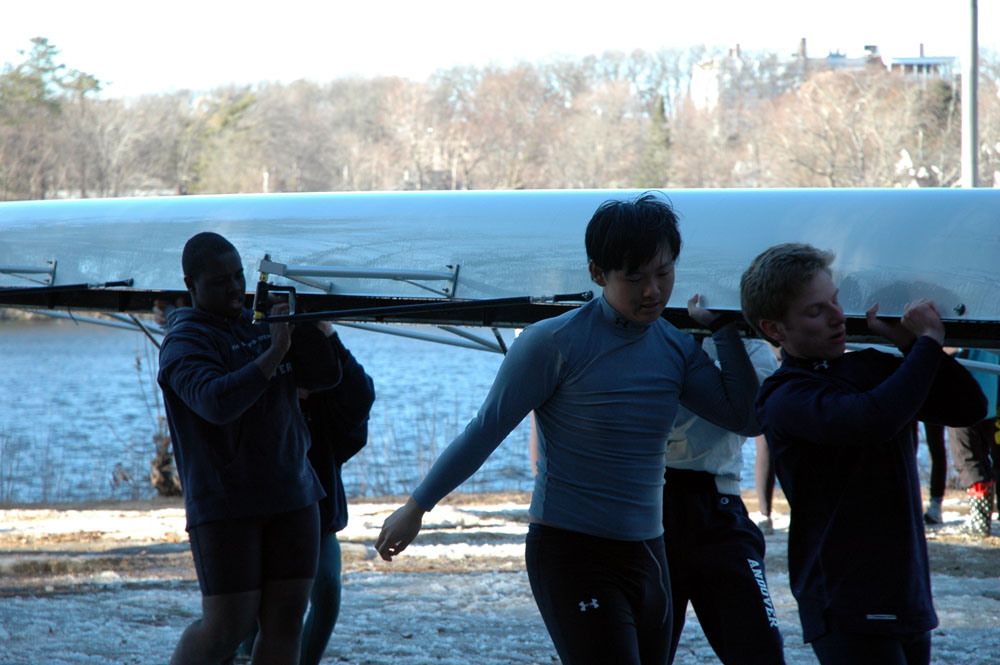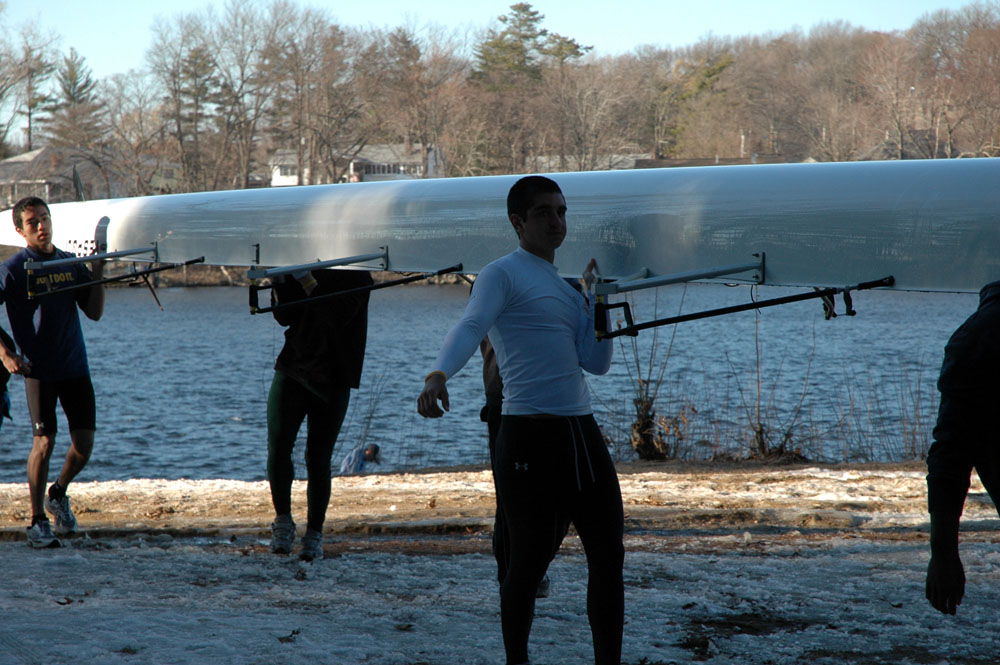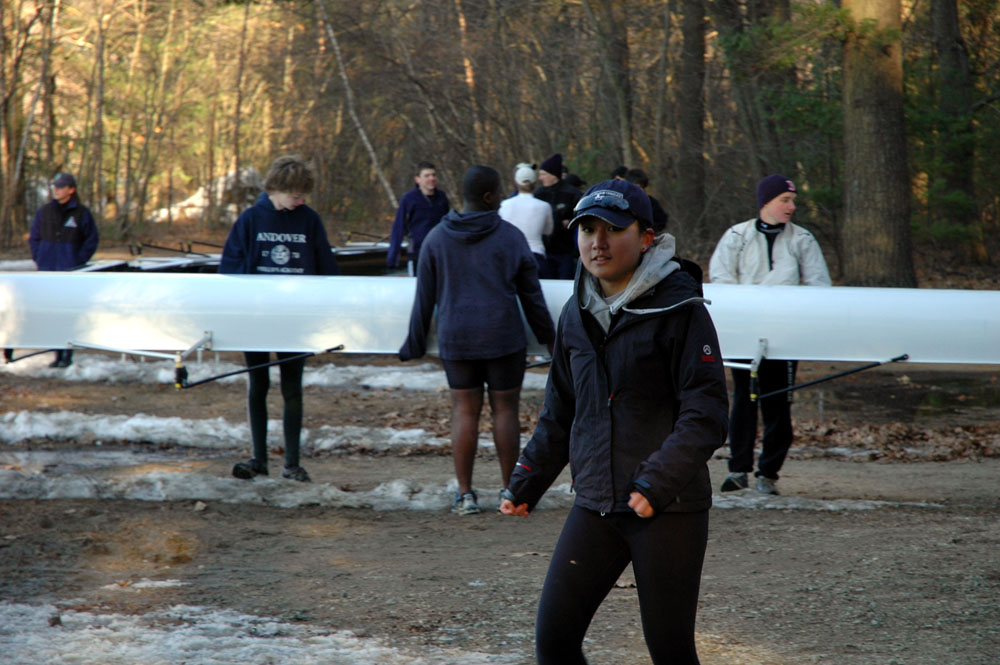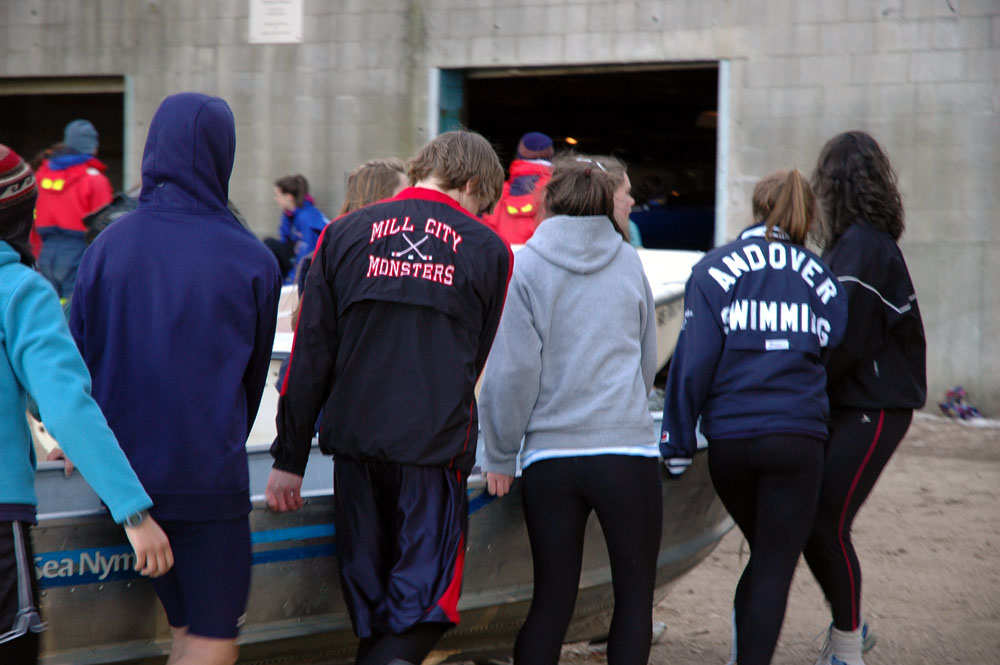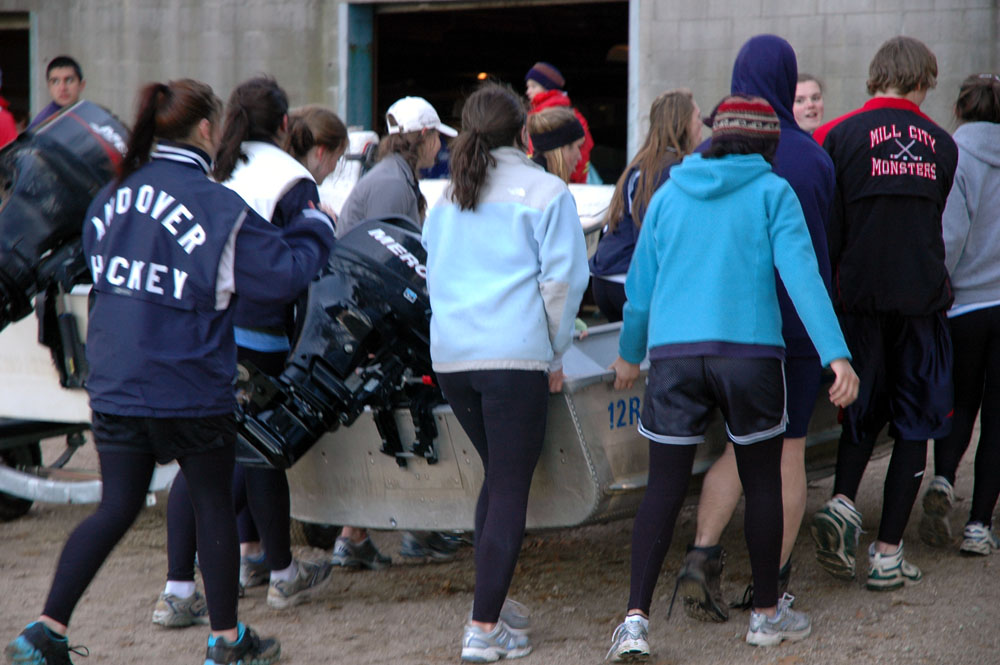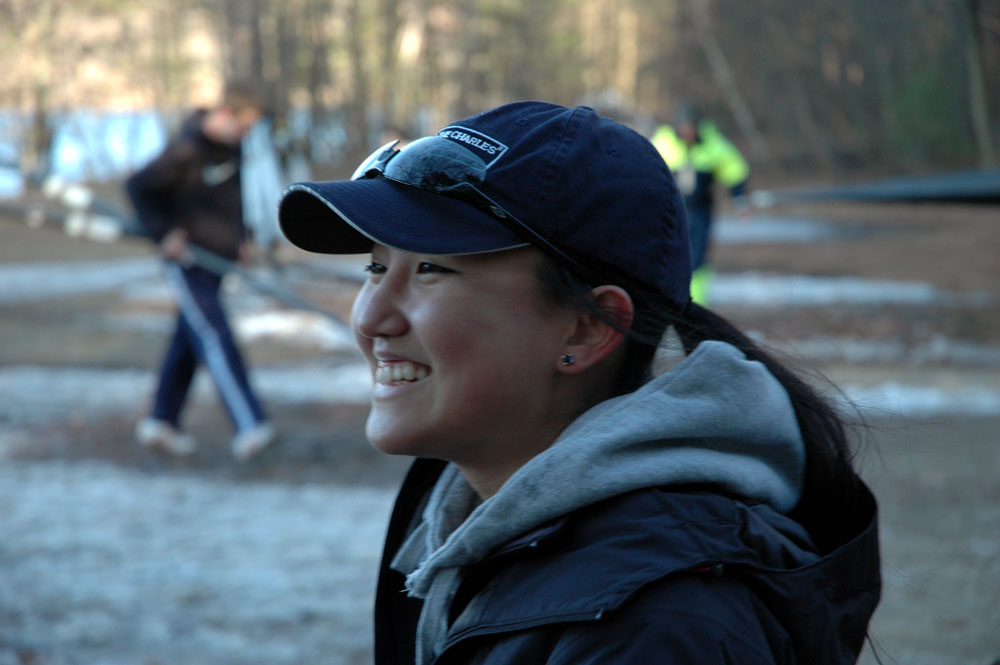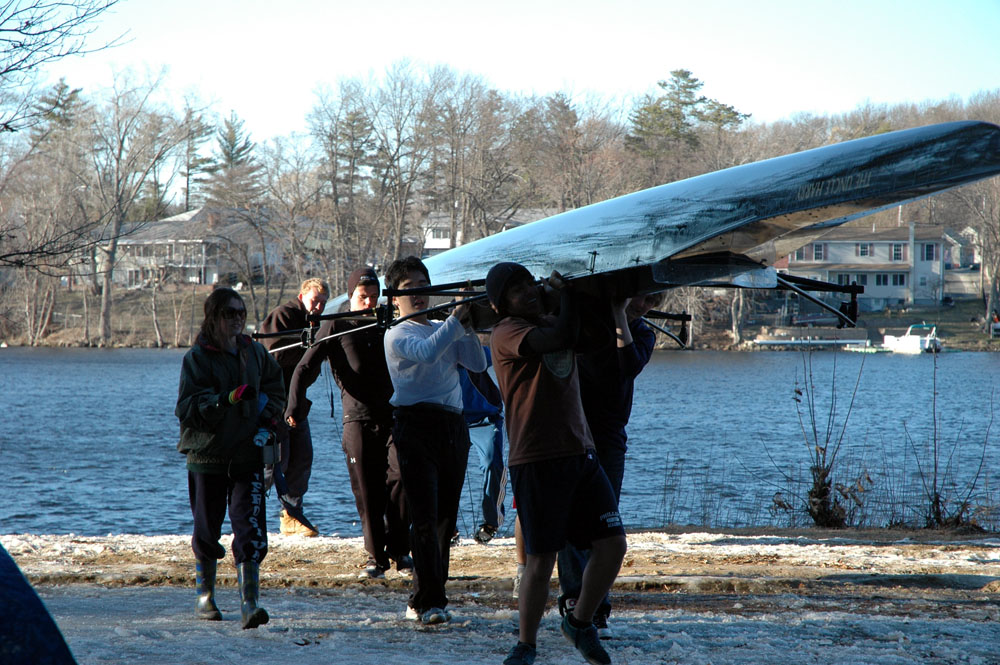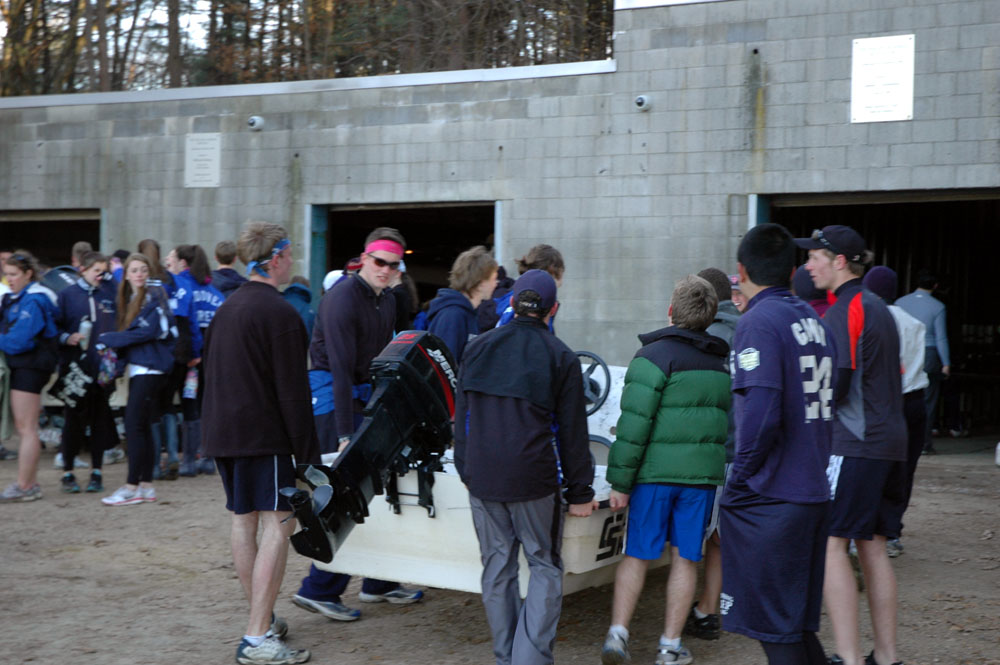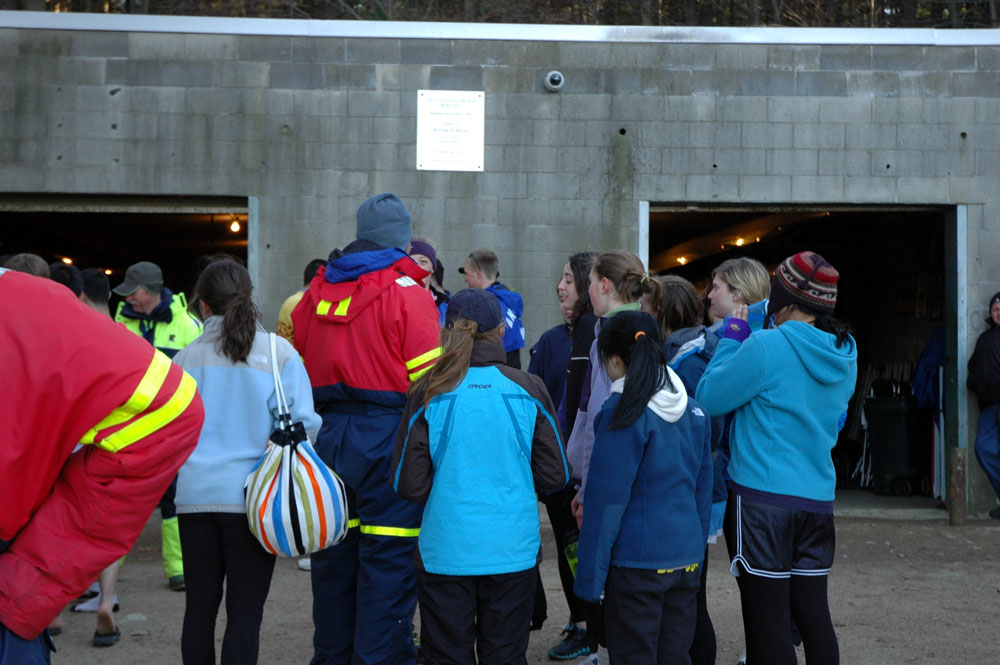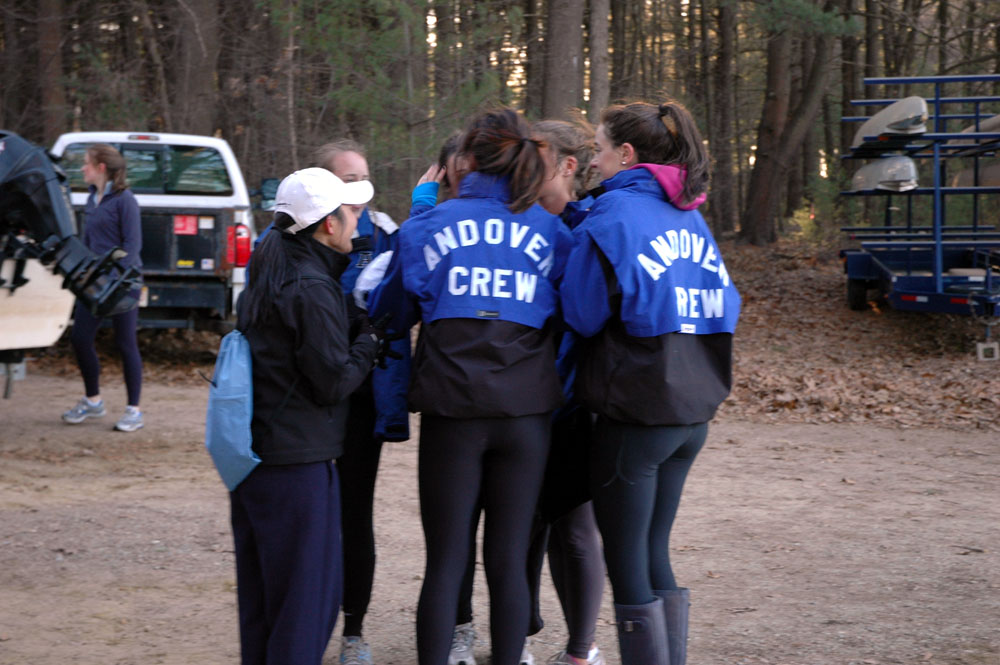 Back to Previous Page